Chad political map with 23 regions, highlighting Gauteng, KwaZulu-Natal, Eastern Cape, and Western Cape regions. Chad outline map labeled with Mayo-Kebbi Est, N'Djamena, Ouaddaï, and Logone Oriental cities.
The Map of Chad Template includes two slides.
Slide 1, Country outline map labeled with capital and major cities.
Chad is a landlocked country in northern Central Africa. Its capital and largest city is Yaoundé and Douala respectively, other major cities including Moundou, Sarh, Abéché, Koumra, and Pala.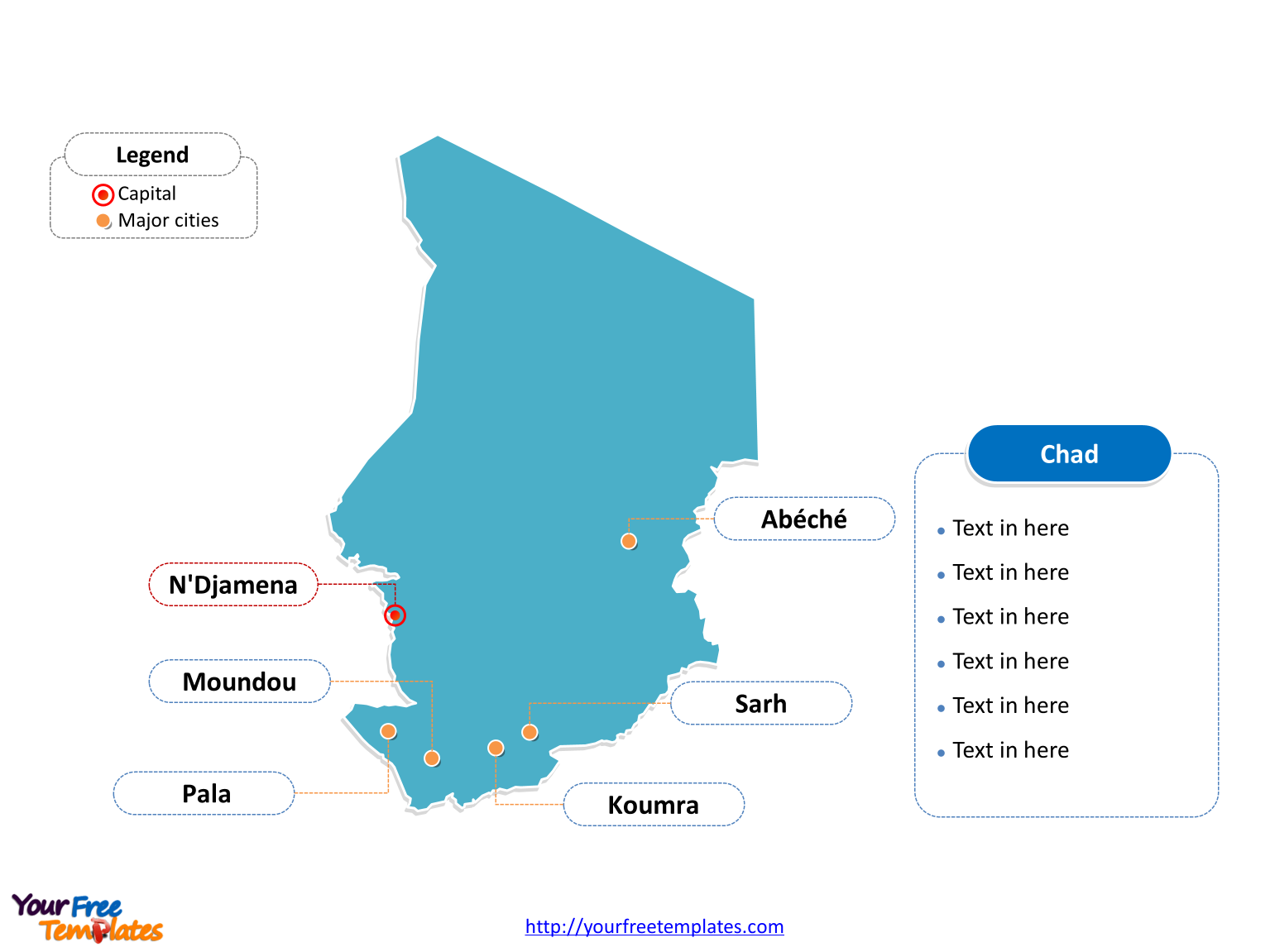 Slide 2, Country political map labeled with major administration districts.
Chad is a country divided into 23 regions, Batha, Chari-Baguirmi, Hadjer-Lamis, Wadi Fira, Bahr El Gazel, Borkou, Ennedi-Est, Ennedi-Ouest, Guéra, Kanem, Lac, Logone Occidental, Logone Oriental, Mandoul, Mayo-Kebbi Est, Mayo-Kebbi Ouest, Moyen-Chari, Ouaddaï, Salamat, Sila, Tandjilé, Tibesti, and N'Djamena (capital). Every individual political subdivision is an editable shape.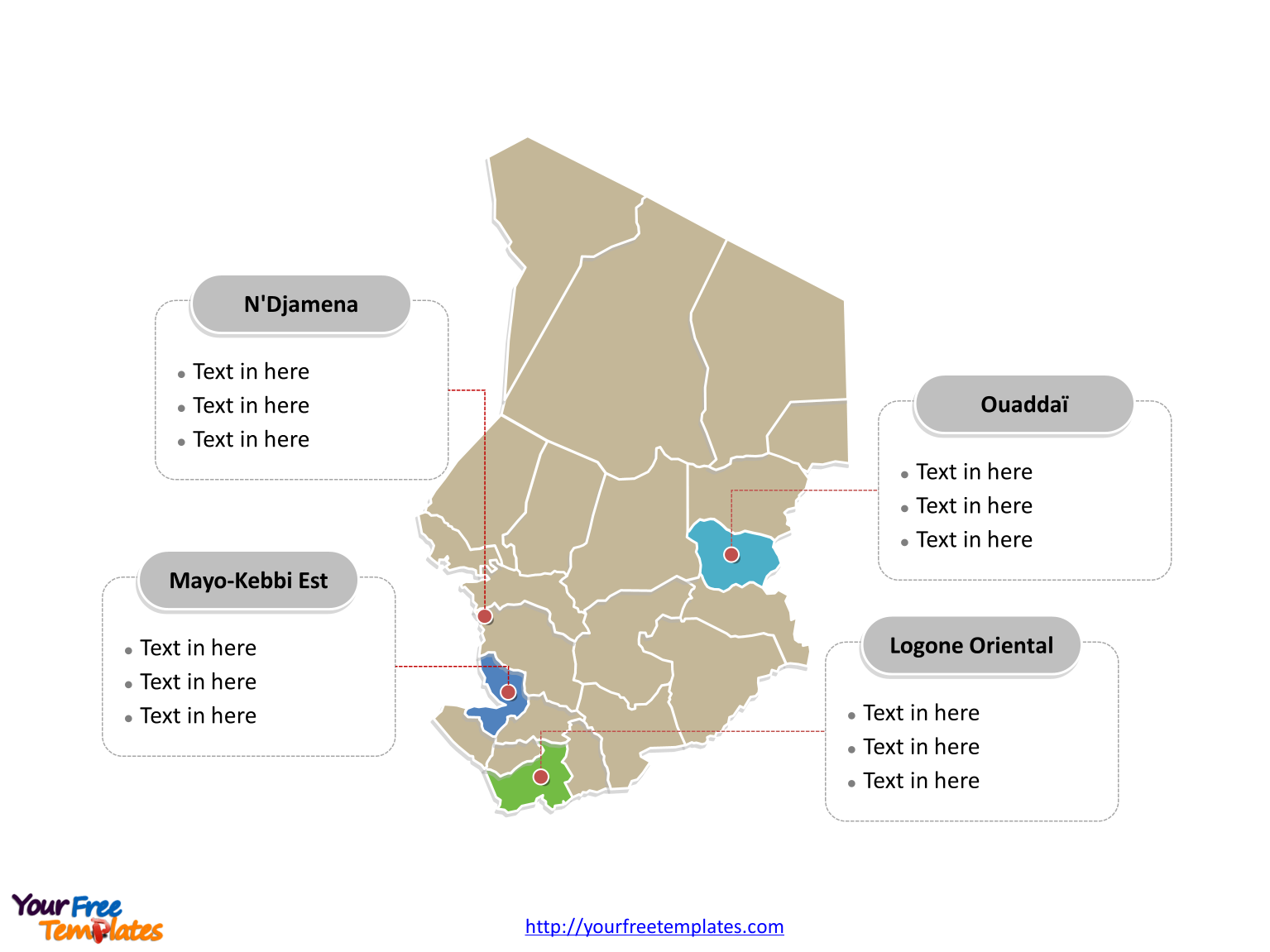 Size: 124K
Type: PPTX

Aspect Ratio: Standard 4:3
Click the blue button to download it.
Download the 4:3 Template
Aspect Ratio: Widescreen 16:9
Click the green button to download it.
Download the 16:9 Template