Egypt political map with 27 governorates, highlighting Dakahlia, Giza, Cairo,and Sharqia governorates. Egypt outline map labeled with Cairo, Alexandria, Giza, Port Said, and Suez cities.
The Map of Egypt Template includes two slides.
Slide 1, Country outline map labeled with capital and major cities.
Egypt is a transcontinental country spanning the northeast corner of Africa and southwest corner of Asia by a land bridge formed by the Sinai Peninsula. Its capital and largest city is Cairo, other major cities including Alexandria, Giza, Port Said, and Suez.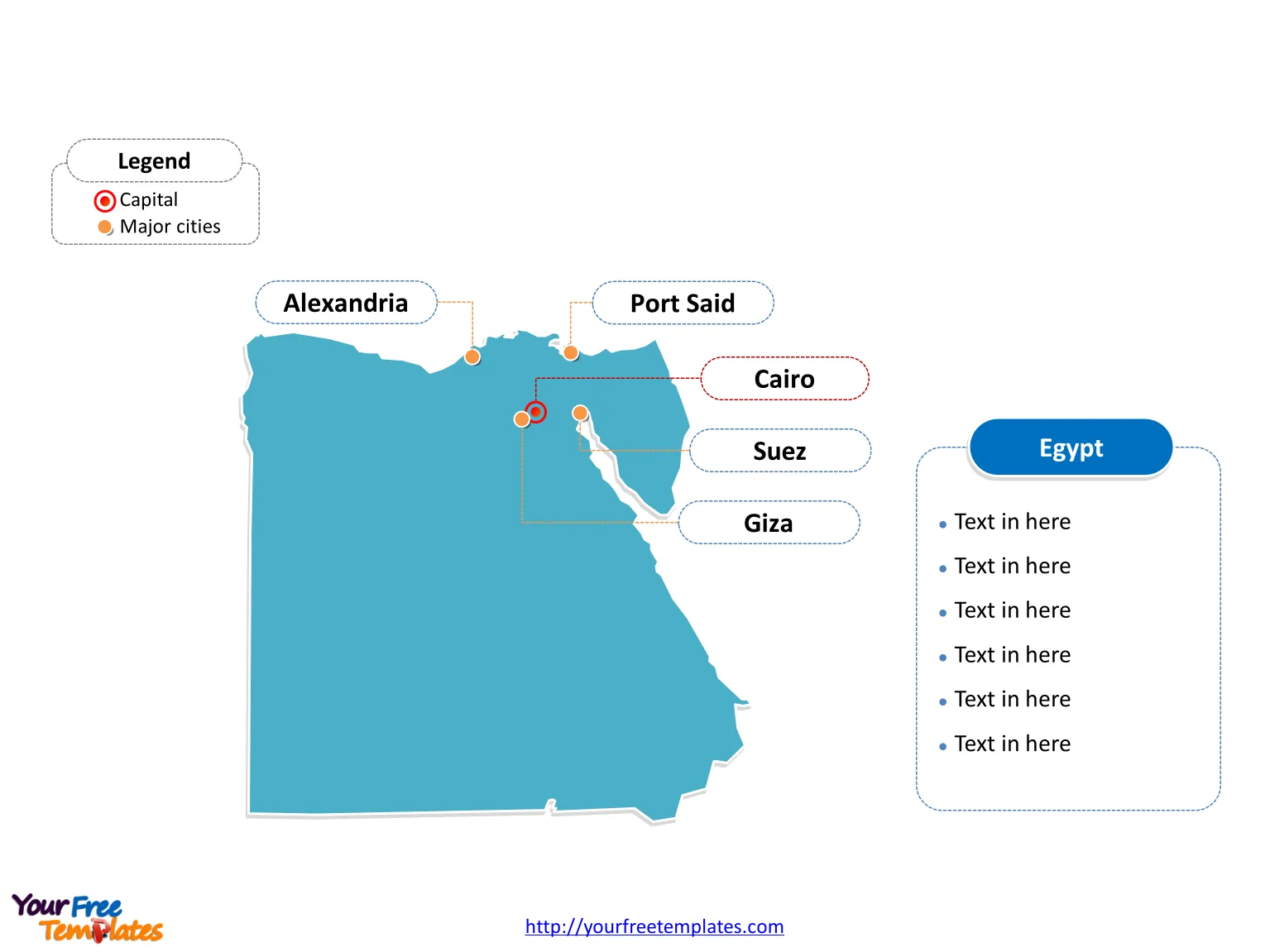 Slide 2, Country political map labeled with major administration districts.
Egypt is a country divided into 27 governorates, Matruh, Alexandria, Beheira, Kafr el-Sheikh, Dakahlia, Damietta, Port Said, North Sinai, Gharbia, Monufia, Qalyubia, Sharqia, Ismailia, Giza, Faiyum, Cairo, Suez, South Sinai, Beni Suef, Minya, New Valley, Asyut, Red Sea, Sohag, Qena, Luxor, and Aswan. Every individual political subdivision is an editable shape.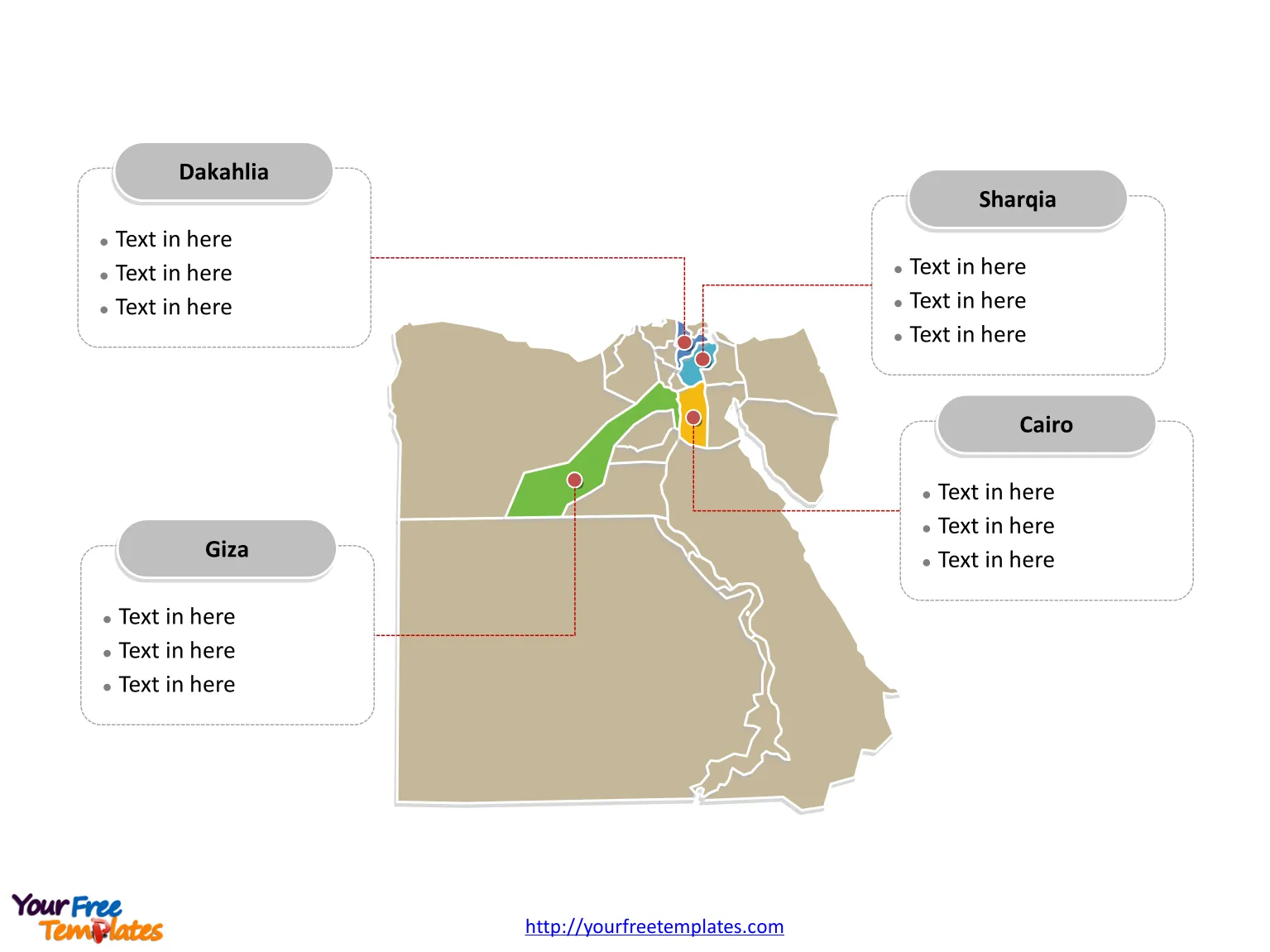 Size: 100K
Type: PPTX

Aspect Ratio: Standard 4:3
Click the blue button to download it.
Download the 4:3 Template
Aspect Ratio: Widescreen 16:9
Click the green button to download it.
Download the 16:9 Template