MENA political map with 20 countries, highlighting Saudi Arabia, Iran, Egypt, and Turkey or Libya countries.
The term MENA is an English-language acronym referring to the Middle East and North Africa region. The term MENA covers an extensive region, extending from Morocco to Iran, including all Middle Eastern Mashriq and Maghreb countries. There are 20 countries in this region, namely, Algeria, Bahrain, Egypt, Iran, Iraq, Israel, Jordan, Kuwait, Lebanon, Libya, Morocco, Oman, Palestine, Qatar, Saudi Arabia, Sudan, Syria, Tunisia, United Arab Emirates, and Yemen.
The Map of MENA Template includes four slides.
Slide 1, MENA political map labeled with major countries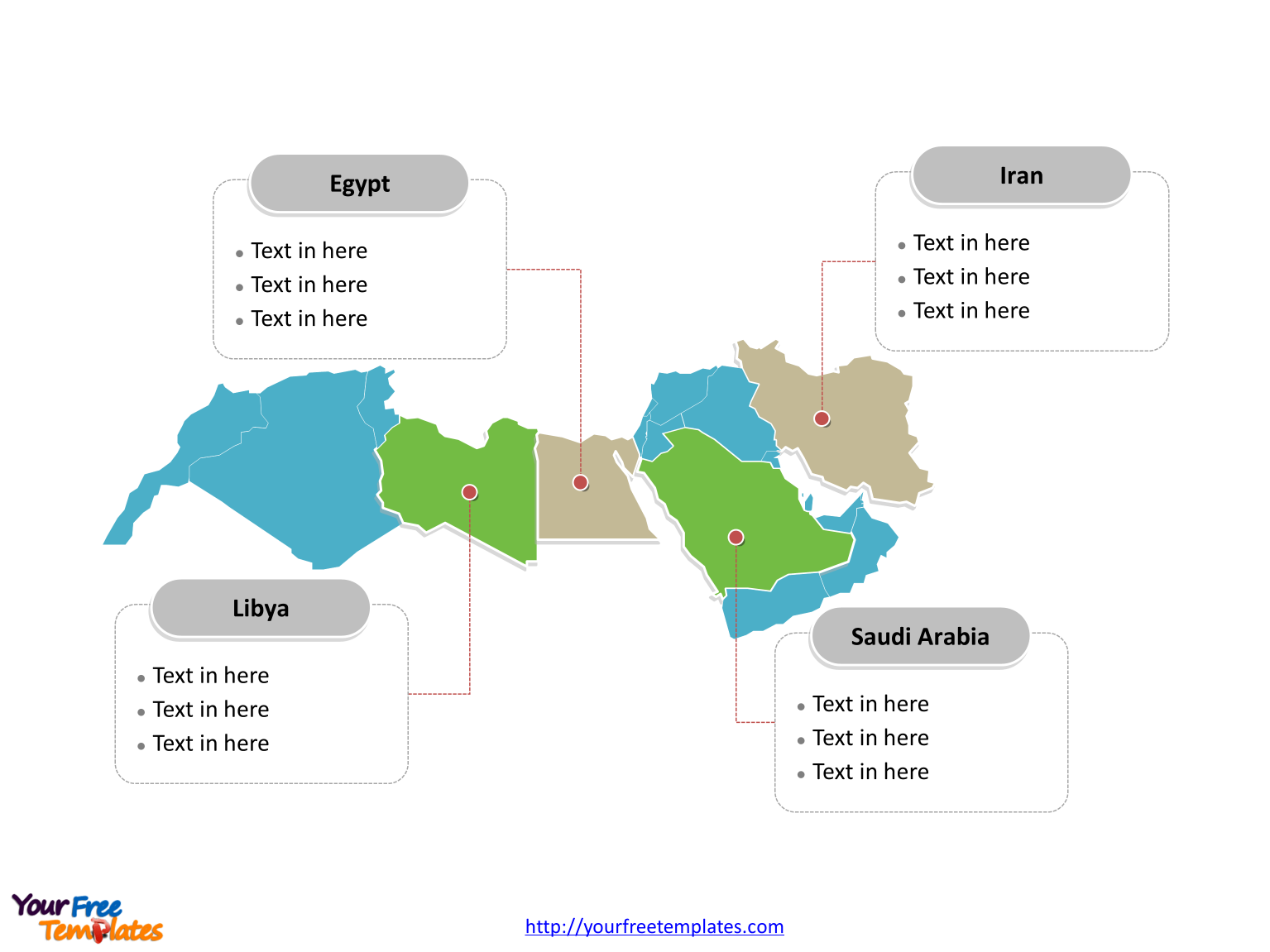 Slide 2, Framed MENA political map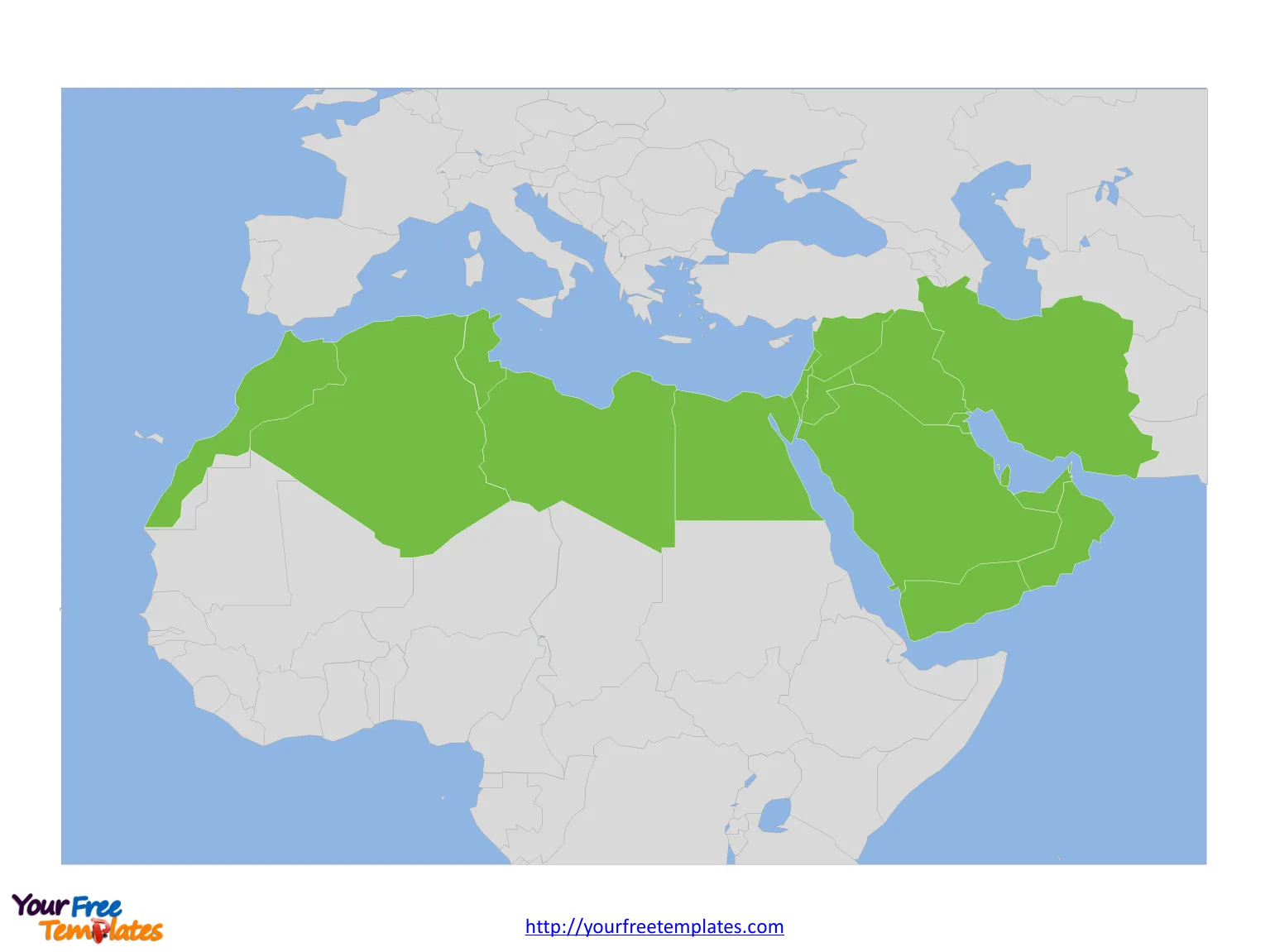 Slide 3, MENA political map in broad definition labeled with major countries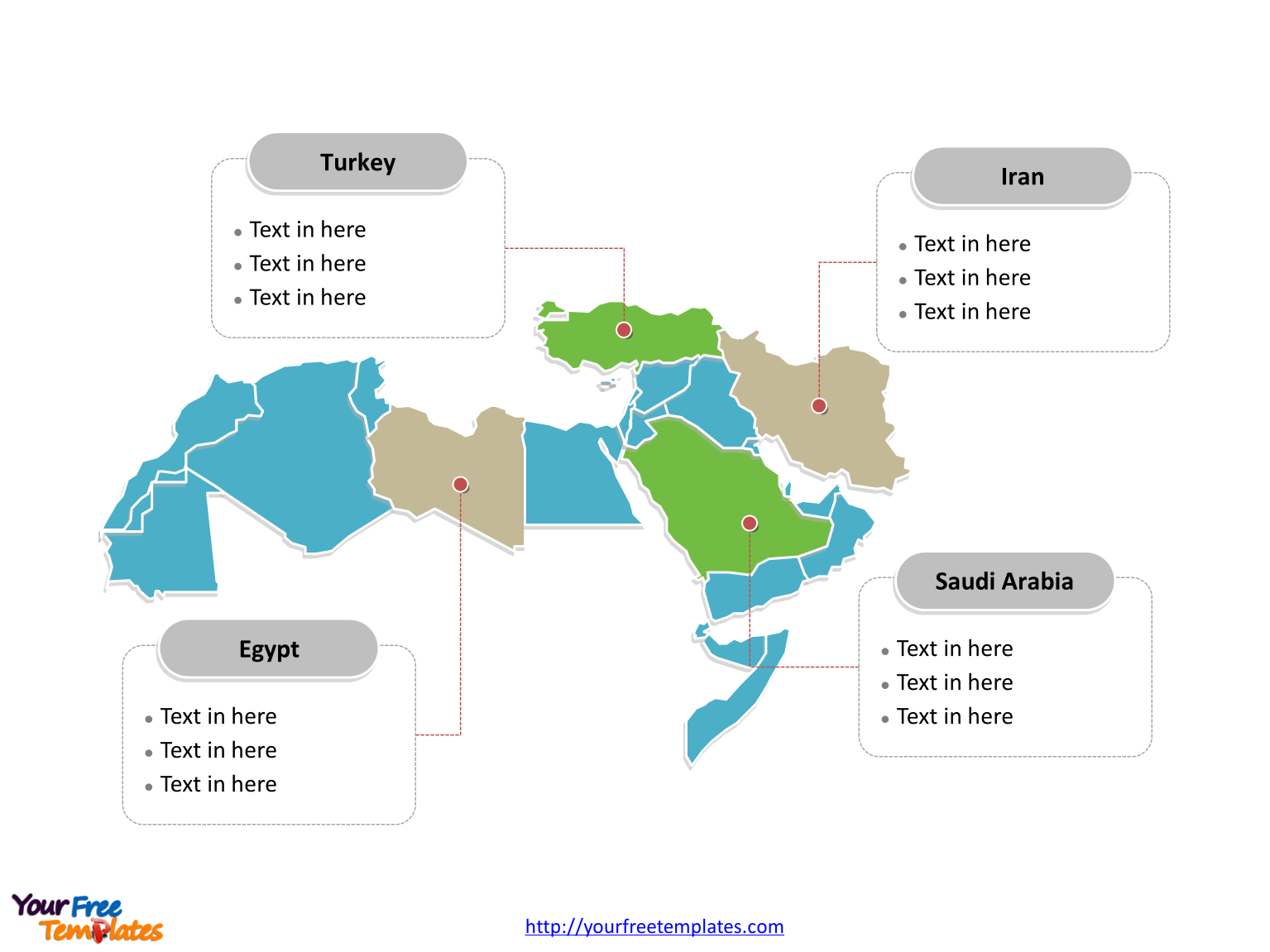 Slide 4, Framed MENA political map in broad definition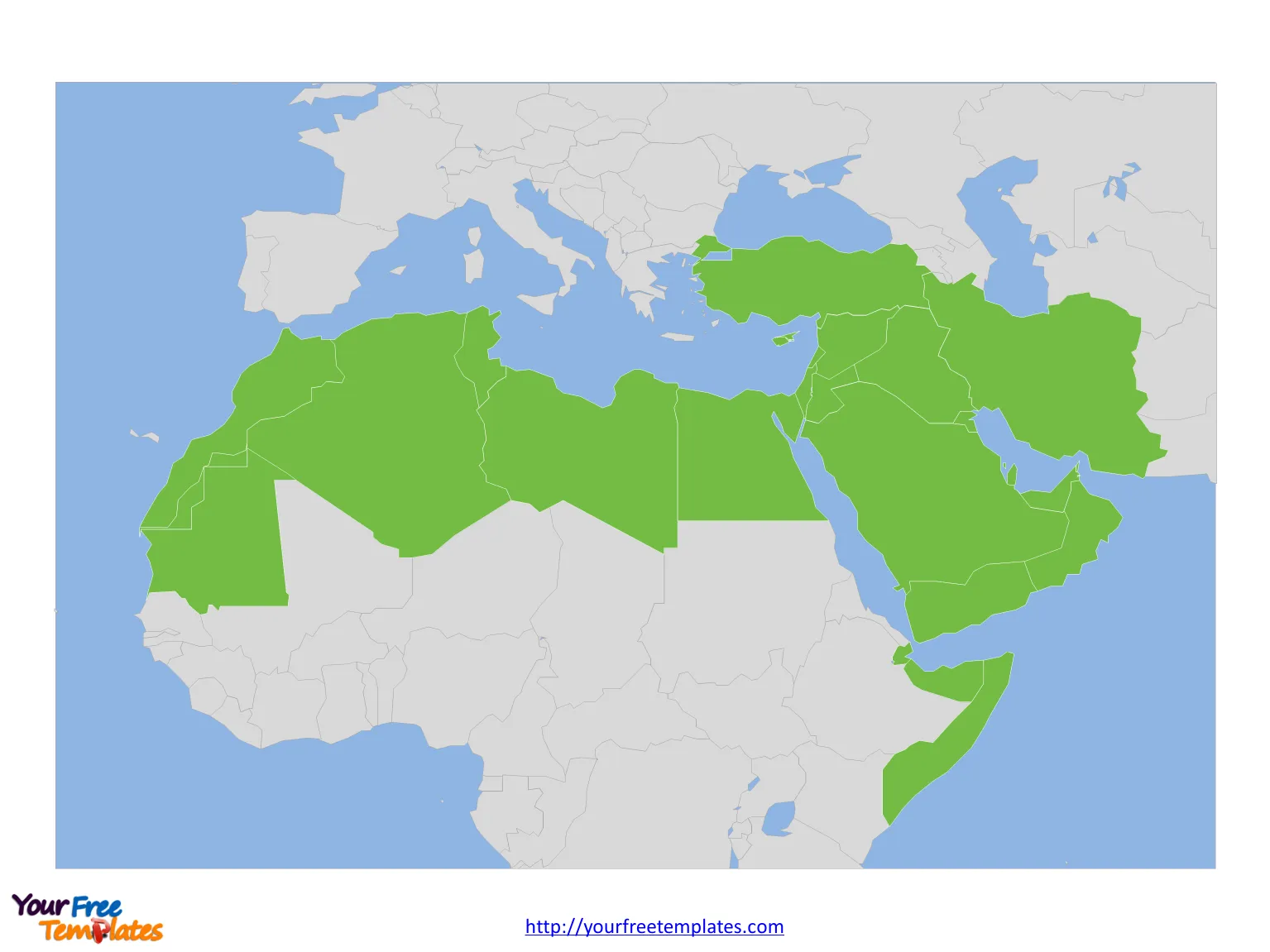 Size: 201K
Type: PPTX

Aspect Ratio: Standard 4:3
Click the blue button to download it.
Download the 4:3 Template
Aspect Ratio: Widescreen 16:9
Click the green button to download it.
Download the 16:9 Template