The Smart city Template in PowerPoint format includes three slides. Firstly we have three Smart city intelligence forms. Secondly we present Technology framework for smart city. Finally you can enjoy the Human frameworks for Smart city. As the same diagram PowerPoint template series, you can also find our Data Mining, Machine Learning, cloud computing, Artificial Intelligence, Industry 4.0 and BlockChain PowerPoint templates.
A Smart city is an urban area that uses different types of electronic Internet of things (IoT) sensors to collect data and then use these data to manage assets and resources efficiently. This includes data collected from citizens, devices, and assets that is processed and analyzed to monitor and manage traffic and transportation systems, power plants, water supply networks, waste management, crime detection, information systems, schools, libraries, hospitals, and other community services.
Slide 1, Smart city intelligence forms
Orchestration intelligence
Empowerment intelligence
Instrumentation intelligence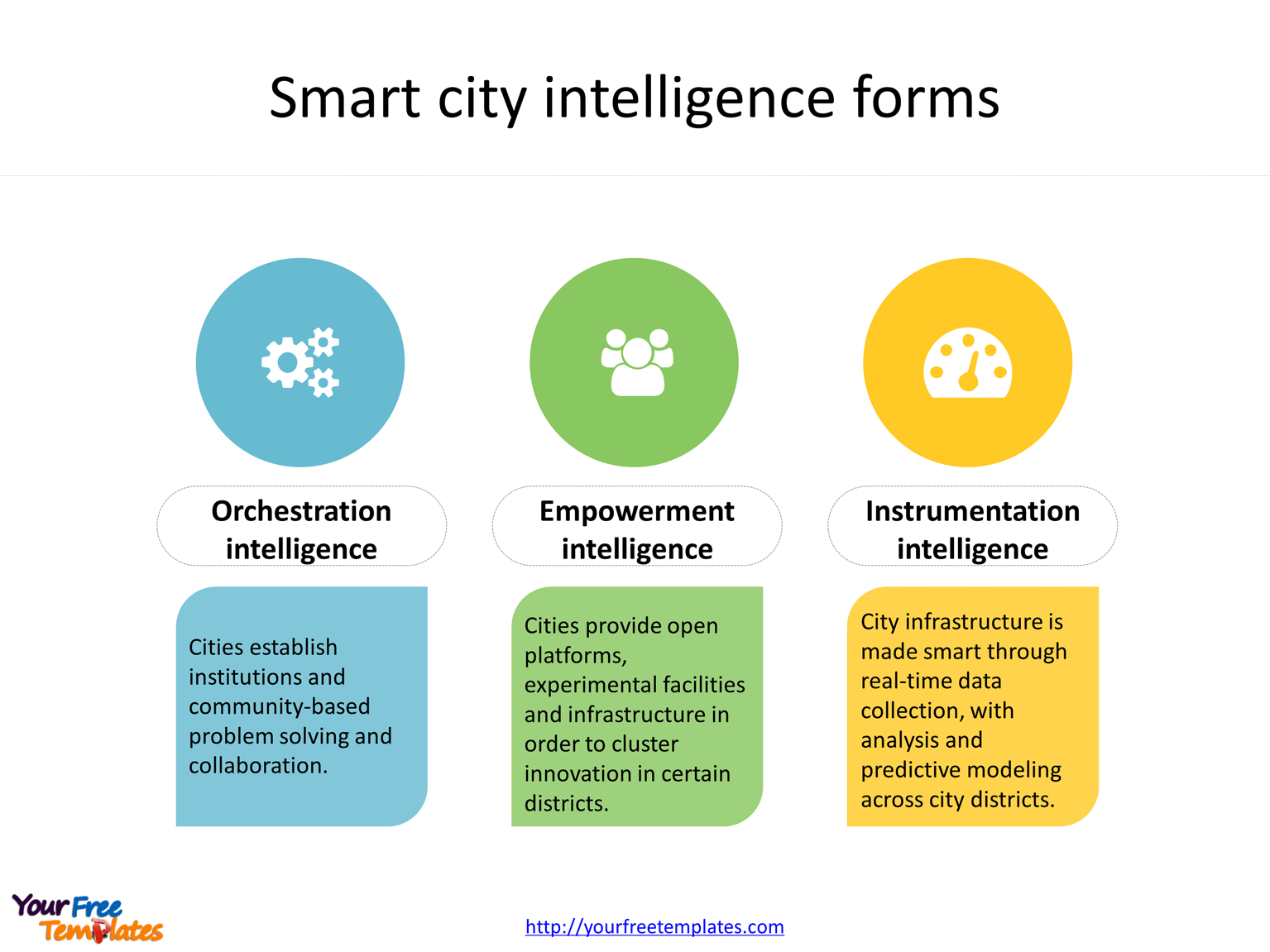 Slide 2, Technology frameworks for smart city
A Smart city relies heavily on the deployment of technology.
Mobile devices
Internet of Things (IoT) platforms
Digital
Intelligent
Ubiquitous
Wired
Hybrid
Information city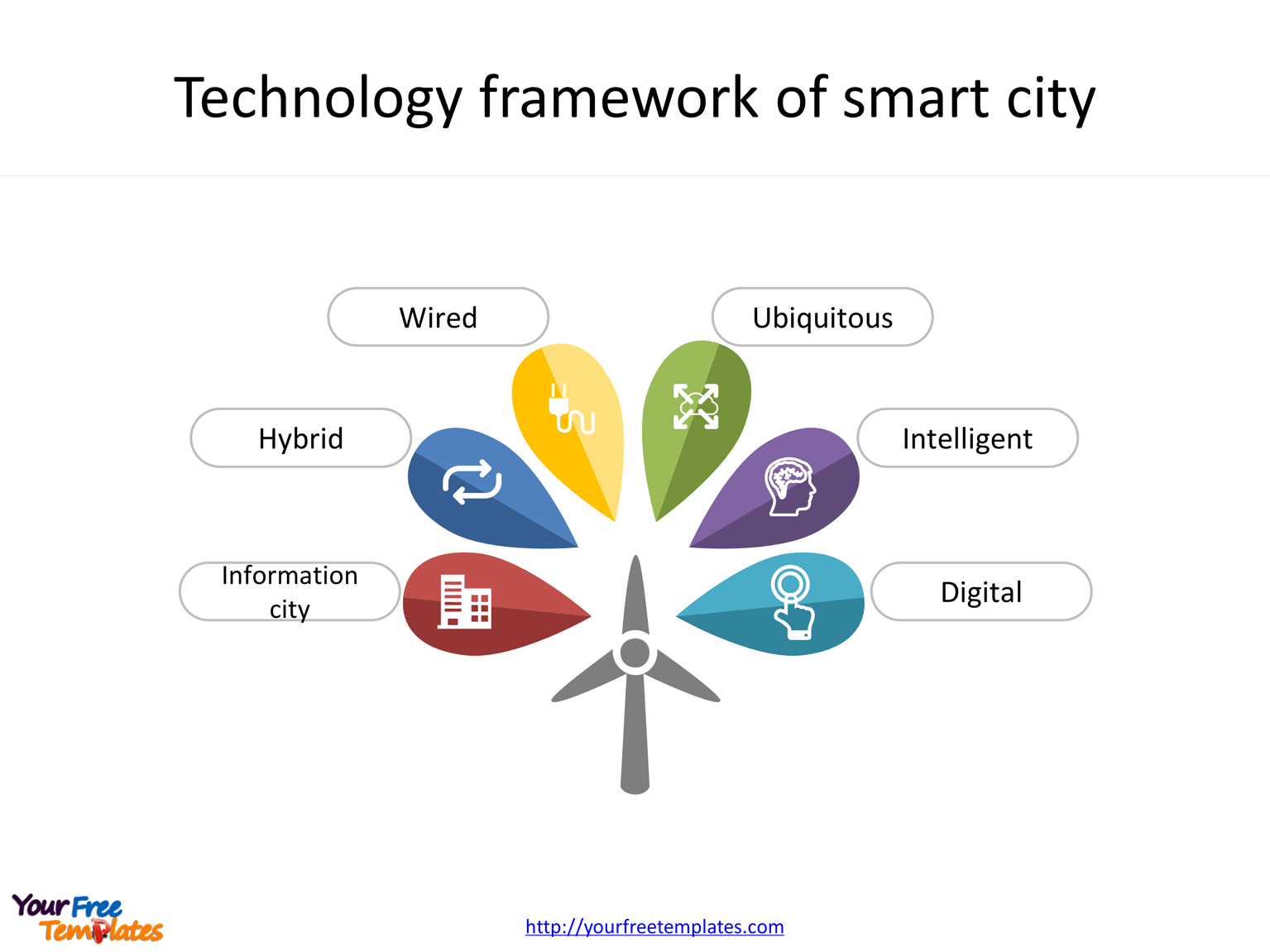 Slide 3, Human frameworks for Smart city
Smart city initiatives have measurable positive impacts on the quality of life of its citizens and visitors.
Creativity
Learning
Humanity
Knowledge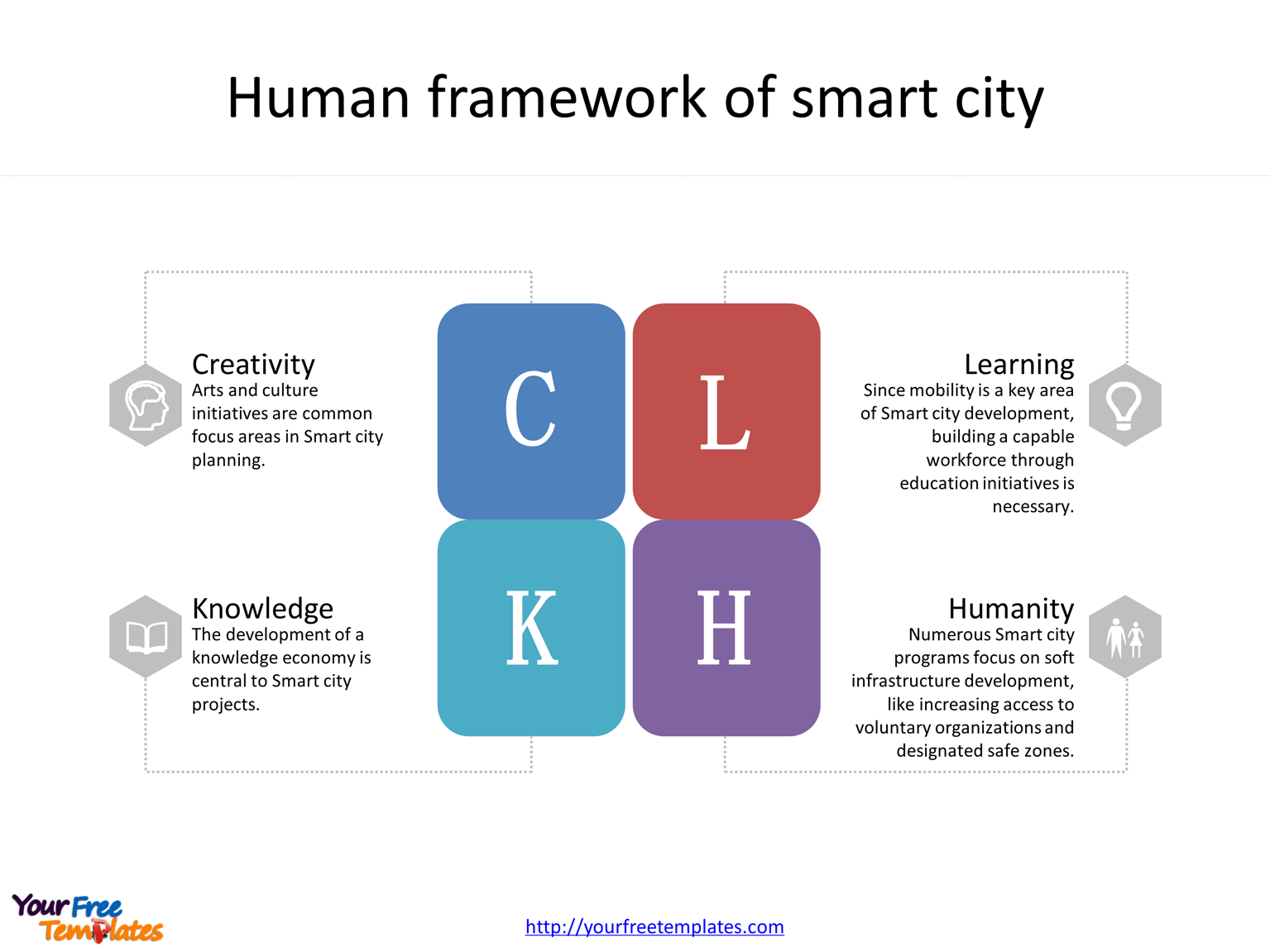 For detailed info on Smart city, please refer to Wikipedia.
Size:117K
Type: PPTX

[sociallocker]Aspect Ratio: Standard 4:3
Click the blue button to download it.
Download the 4:3 Template
Aspect Ratio: Widescreen 16:9
Click the green button to download it.
Download the 16:9 Template[/sociallocker]