Armenia Political map with ten provinces, labeling with major provinces Yerevan, Armavir, Ararat, and Kotayk. Armenia outline map labeling with national capital and major cities, Yerevan, Gyumri, Vanadzor, Kapan, and Hrazdan.
The Map of Armenia Template includes two slides.
Slide 1, Country outline map labeled with capital and major cities.
Armenia is a landlocked, mountainous country in the South Caucasus region of Eurasia. For one thing, the neighboring countries are Turkey from the west, Georgia from the north, the de facto independent Nagorno-Karabakh Republic and Azerbaijan from the east, and Iran and Azerbaijan's exclave of Nakhchivan from the south. Then Yerevan is the capital and largest city of Armenia, other major cities including Gyumri, Vanadzor, Kapan, and Hrazdan.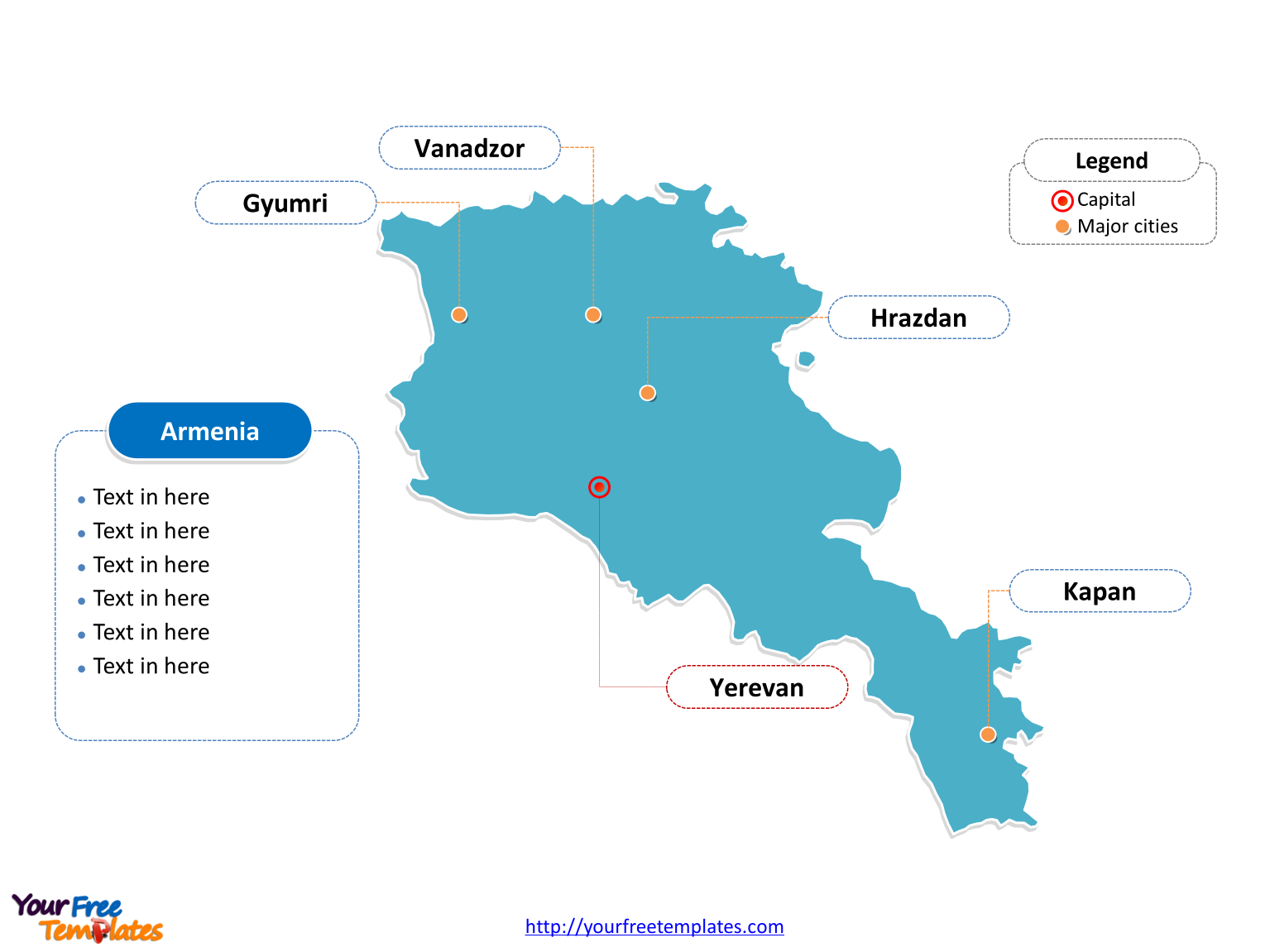 Slide 2, Country political map labeled with major administration districts.
Armenia is a country composed of ten provinces, Aragatsotn, Ararat, Armavir, Gegharkunik  , Kotayk, Lori, Shirak, Syunik, Tavush, Vayots Dzor, and Yerevan. Every individual political subdivision is an editable shape.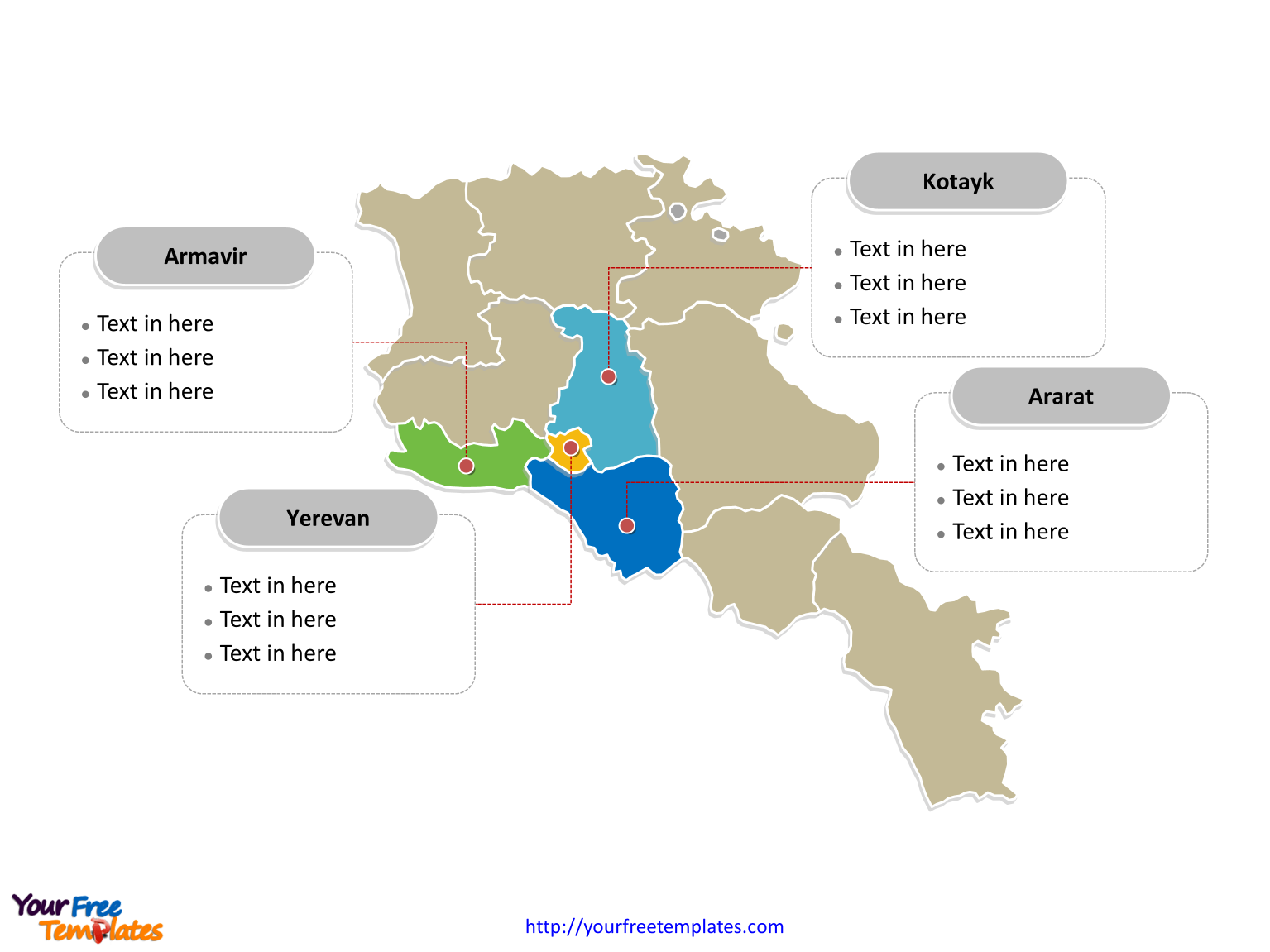 Size: 114K
Type: PPTX

Aspect Ratio: Standard 4:3
Click the blue button to download it.
Download the 4:3 Template
Aspect Ratio: Widescreen 16:9
Click the green button to download it.
Download the 16:9 Template