EMEA political map with all African countries, European countries and Middle East countries.
EMEA is a shorthand designation meaning Europe, the Middle East and Africa. It is used by institutions and governments, as well as in marketing and business. It is particularly common among North American companies.
The region is generally accepted to include all European nations, all African nations, and extends east to Iran, including Russia. Typically this does not include independent overseas territories of mainland countries in the region, such as French Guyana.
The Map of EMEA Template includes three slides.
Slide 1, EMEA map with all country shapes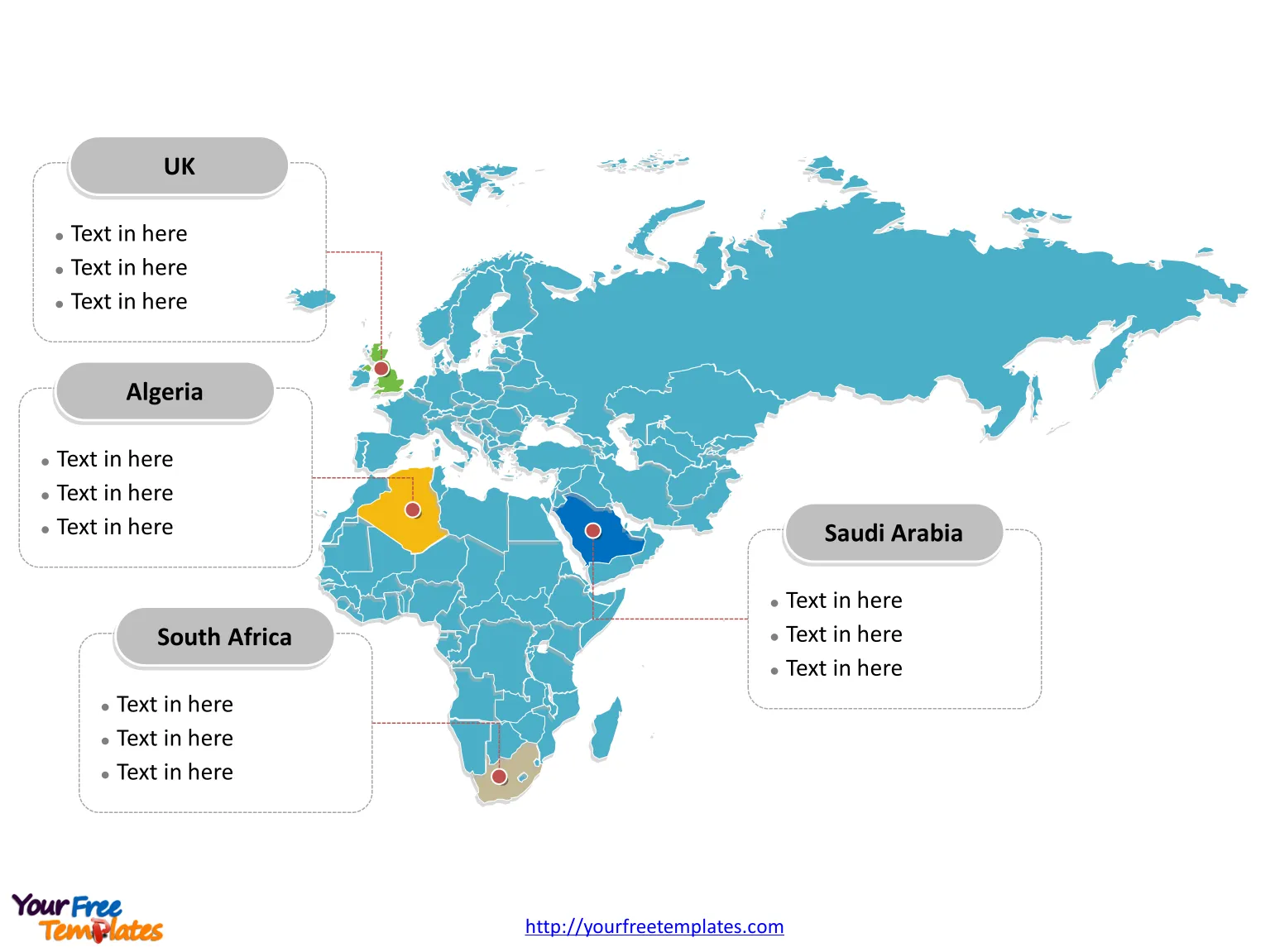 Slide 2, EMEA map with all country shapes except Russia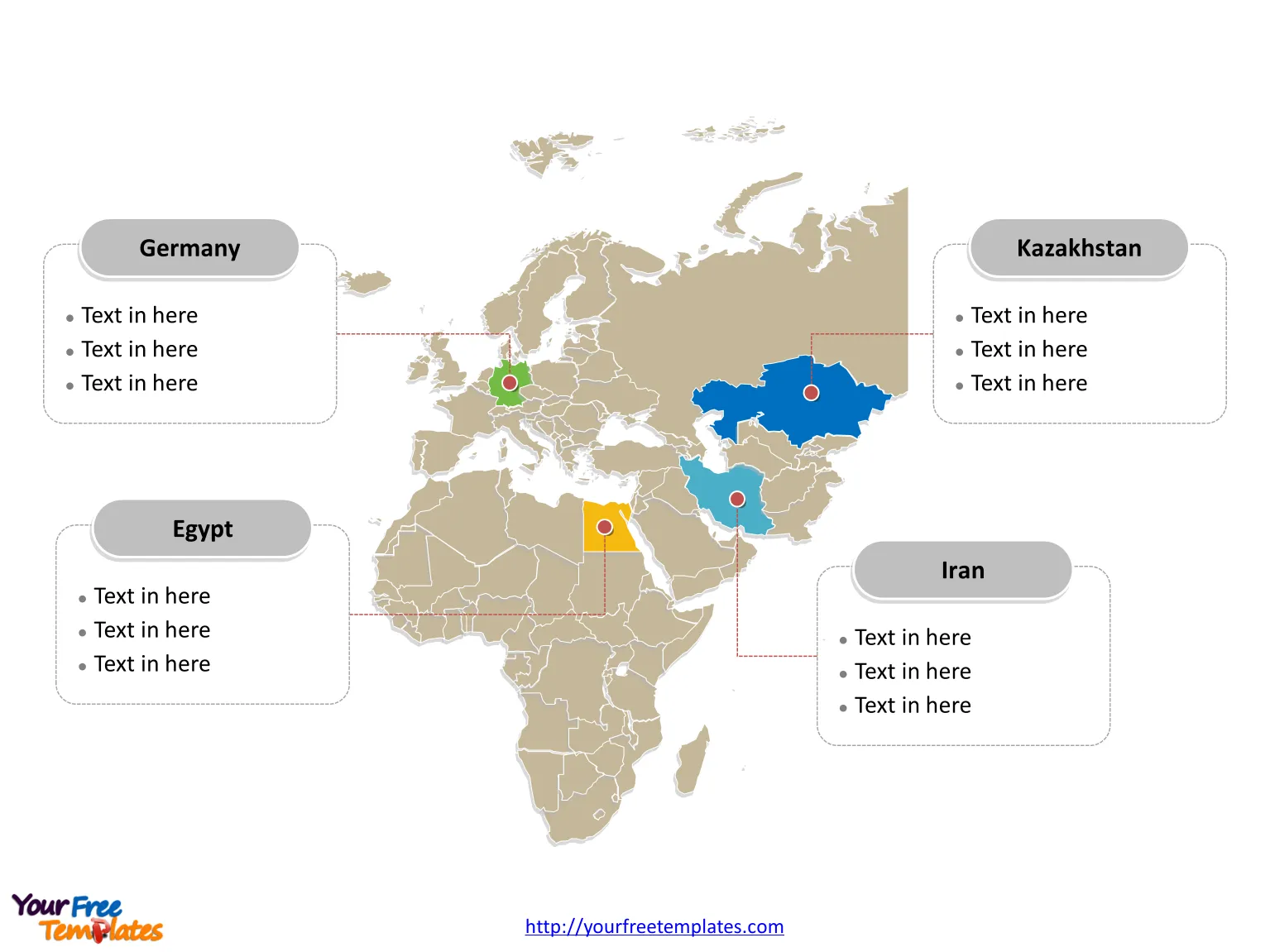 Slide 3, Framed EMEA map with all country shapes except Russia
Size: 339K
Type: PPTX

Aspect Ratio: Standard 4:3
Click the blue button to download it.
Download the 4:3 Template
Aspect Ratio: Widescreen 16:9
Click the green button to download it.
Download the 16:9 Template