Afghanistan political map with 34 provinces, highlighting Balkh, Herat, Kabul, and Nangarhar provinces. Afghanistan outline map labeled with Kabul, Herat, Jalalabad, Mazar-i-Sharif, Ghazni, and Kandahar cities.
The Map of Afghanistan Template includes two slides.
Slide 1, Country outline map labeled with capital and major cities.
Afghanistan is a landlocked country located within South Asia and Central Asia. What is more, the neighboring countries are Pakistan from the south and east; Iran from the west; Turkmenistan, Uzbekistan, and Tajikistan from the north; and China from the far northeast. It has a population of approximately 32 million, making it the 42nd most populous country in the world. Its capital and largest city is Kabul, other major cities including Herat, Jalalabad, Mazar-i-Sharif, Ghazni, and Kandahar.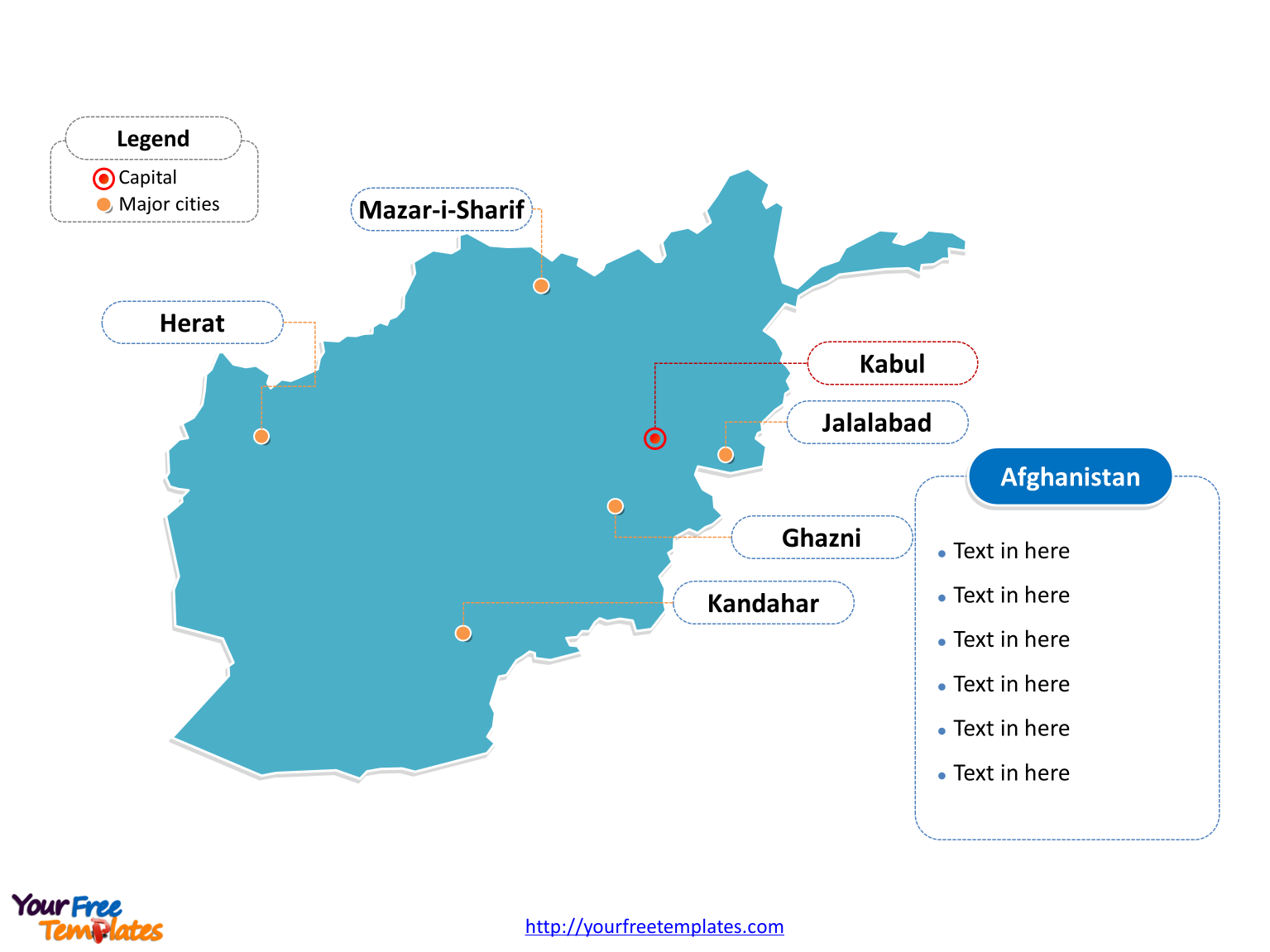 Slide 2, Country political map labeled with major administration districts.
Afghanistan is a country divided into 34 provinces (wilayats), Badakhshan, Badghis, Baghlan, Balkh, Bamyan, Daykundi, Farah, Faryab, Ghazni, Ghor, Helmand, Herat, Jowzjan, Kabul, Kandahar, Kapisa, Khost, Kunar, Kunduz, Laghman, Logar, Maidan Wardak, Nangarhar, Nimruz, Nuristan, Paktia, Paktika, Panjshir, Parwan, Samangan, Sar-e Pol, Takhar, Urozgan, Zabul. Every individual political subdivision is an editable shape.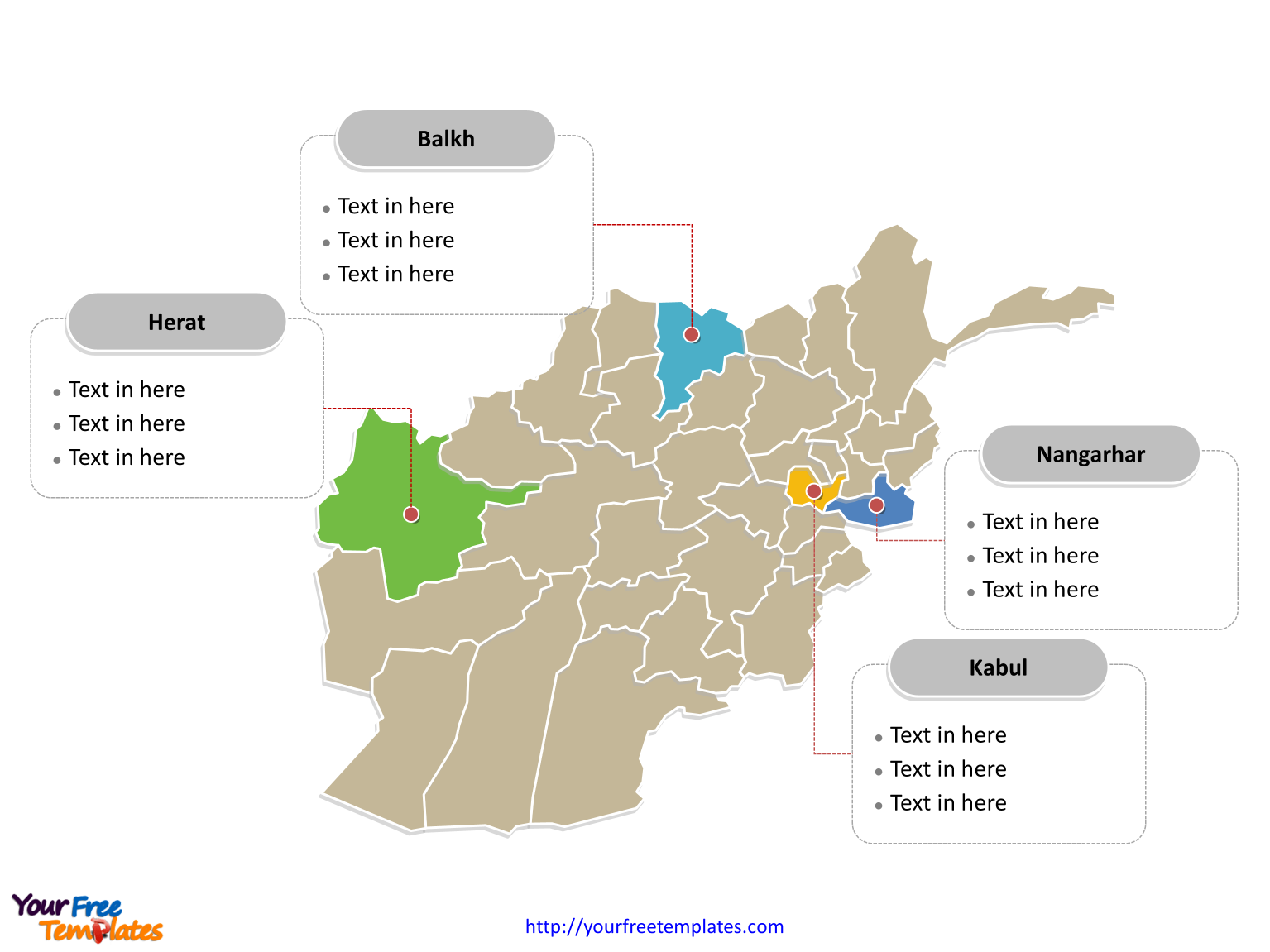 Size: 98K
Type: PPTX

Aspect Ratio: Standard 4:3
Click the blue button to download it.
Download the 4:3 Template
Aspect Ratio: Widescreen 16:9
Click the green button to download it.
Download the 16:9 Template