The State of Mexico City map Template in PowerPoint format includes two slides. Firstly the Mexico City map with outline. Secondly the Mexico City maps with outline is labeling with major boroughs. So the most populated boroughs are Iztapalapa, Gustavo A. Madero, Álvaro Obregón, and Tlalpan.
The Mexico City maps PowerPoint templates include two slides.
Slide 1, Mexico City map PowerPoint templates
Mexico City is the capital of Mexico and the most populous city in North America. Mexico City is one of the most important cultural and financial centers in the Americas. It is located in the Valley of Mexico (Valle de México), a large valley in the high plateaus in the center of Mexico, at an altitude of 2,240 meters (7,350 ft). The city has 16 boroughs. It is surrounded by the state of Mexico on the west, north and east, and by the state of Morelos on the south. You can found them in our Mexico City maps PowerPoint templates.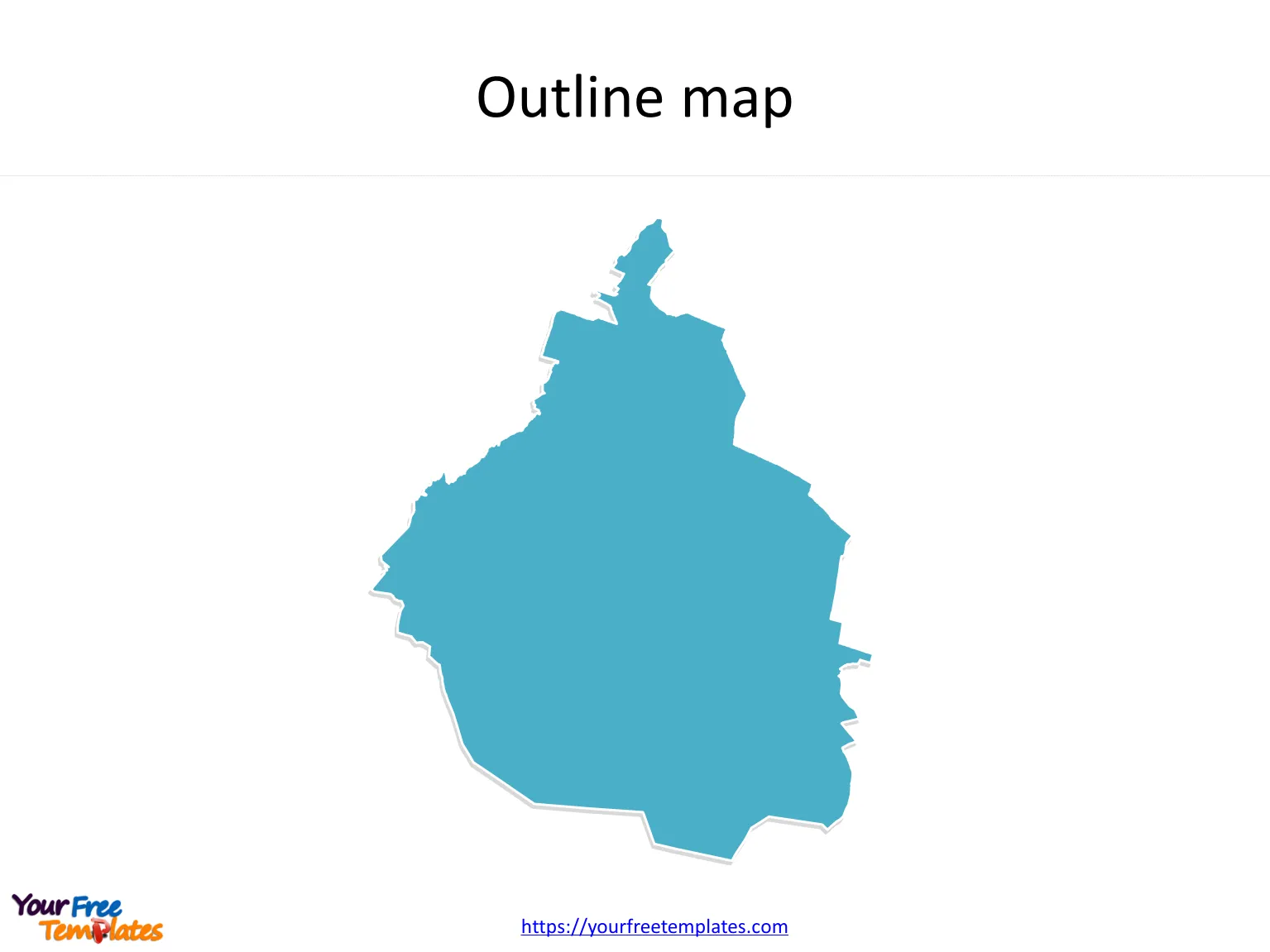 Slide 2, Mexico City map PowerPoint templates labeling with the most populated boroughs
The most populated boroughs in Mexico City State are Iztapalapa, Gustavo A. Madero, Álvaro Obregón, and Tlalpan. What is more, According to the most recent definition agreed upon by the federal and state governments, the population of Greater Mexico City is 21.3 million, which makes it the largest metropolitan area of the Western Hemisphere, the eleventh-largest agglomeration (2017), and the largest Spanish-speaking city in the world. The labels and shapes are layers of different groups. In a word, you can change the texts, colors, sizes, and add your charts. At the same time you can also refer to the fully labeled State of Mexico City in Wikipedia. Believe it or not, analysts from marketing research companies, consultants from professional firms think highly of our website yourfreetemplates.com. Most important of all, our maps can help to reduce their efforts and create good-looking maps.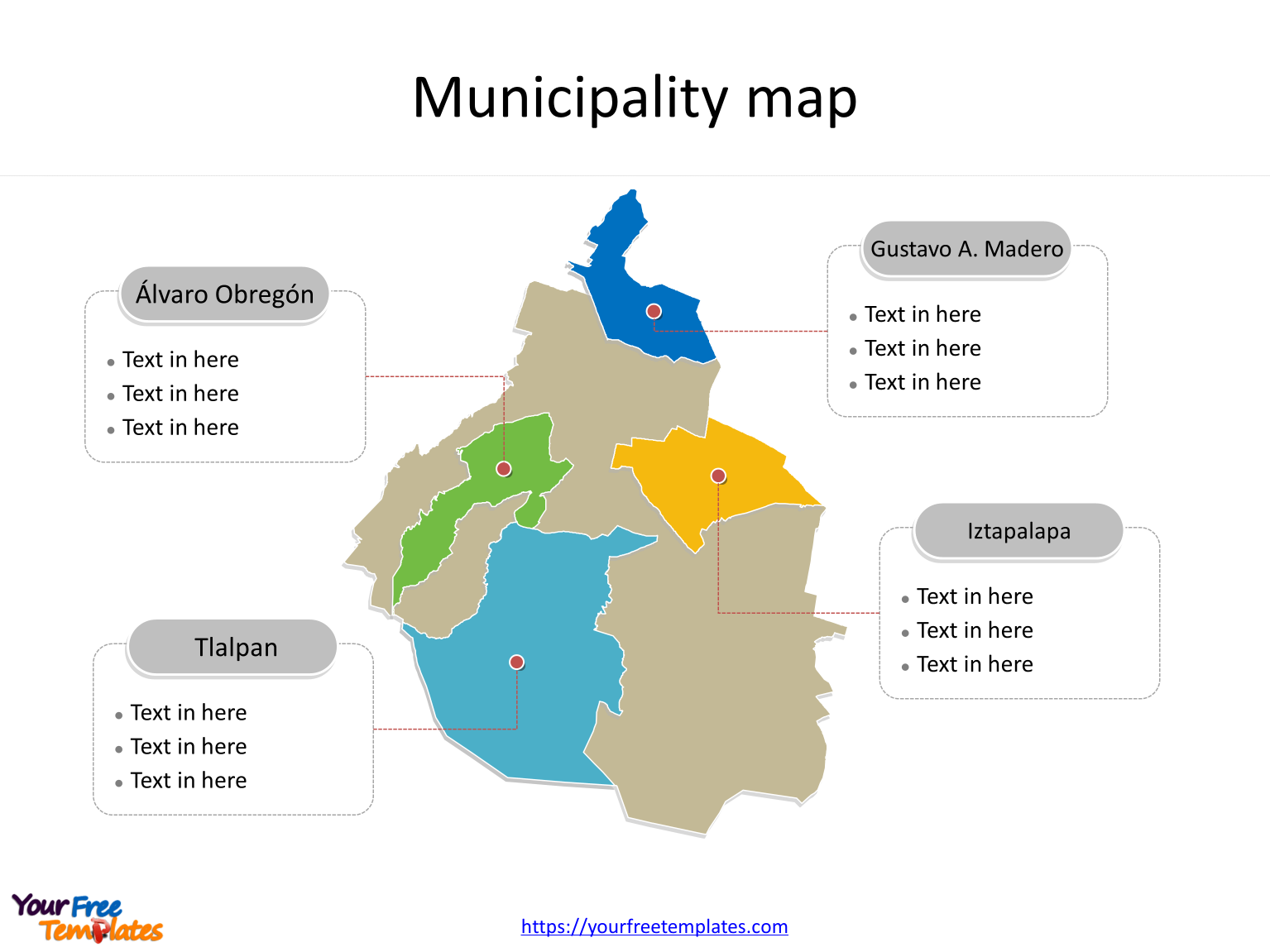 Size:108K
Type: PPTX

Aspect Ratio: Standard 4:3
Click the blue button to download it.
Download the 4:3 Template
Aspect Ratio: Widescreen 16:9
Click the green button to download it.
Download the 16:9 Template