The North America Map blank Template in PowerPoint format includes two slides, that is, the Map of North America outline and North America political map. Firstly, our North America outline map template has Major national capitals on it. Secondly, there are 15 countries in our North America map template of countries. The North America Map is our hand-draw map with more edges than other ordinary maps, giving more vivid map presentation for your target North America with states.
The Map of North America Template includes two slides.
Slide 1, Map of North America labeled with Major national capitals
Our North America map is for the continent entirely within the Northern Hemisphere and almost all within the Western Hemisphere. Some people are regarding North America to be a northern subcontinent of the Americas. It is bordering from the north with the Arctic Ocean, from the east with the Atlantic Ocean, from the west and south with the Pacific Ocean, and from the southeast with South America and the Caribbean Sea. It is well known that the major cities including Havana, Mexico City, Ottawa, Panama City, and Washington, D.C.. So our North America map slide has the capital and major cities on the outline. Therefore users can edit the outline map to create their unique North America maps  and apply in different reports.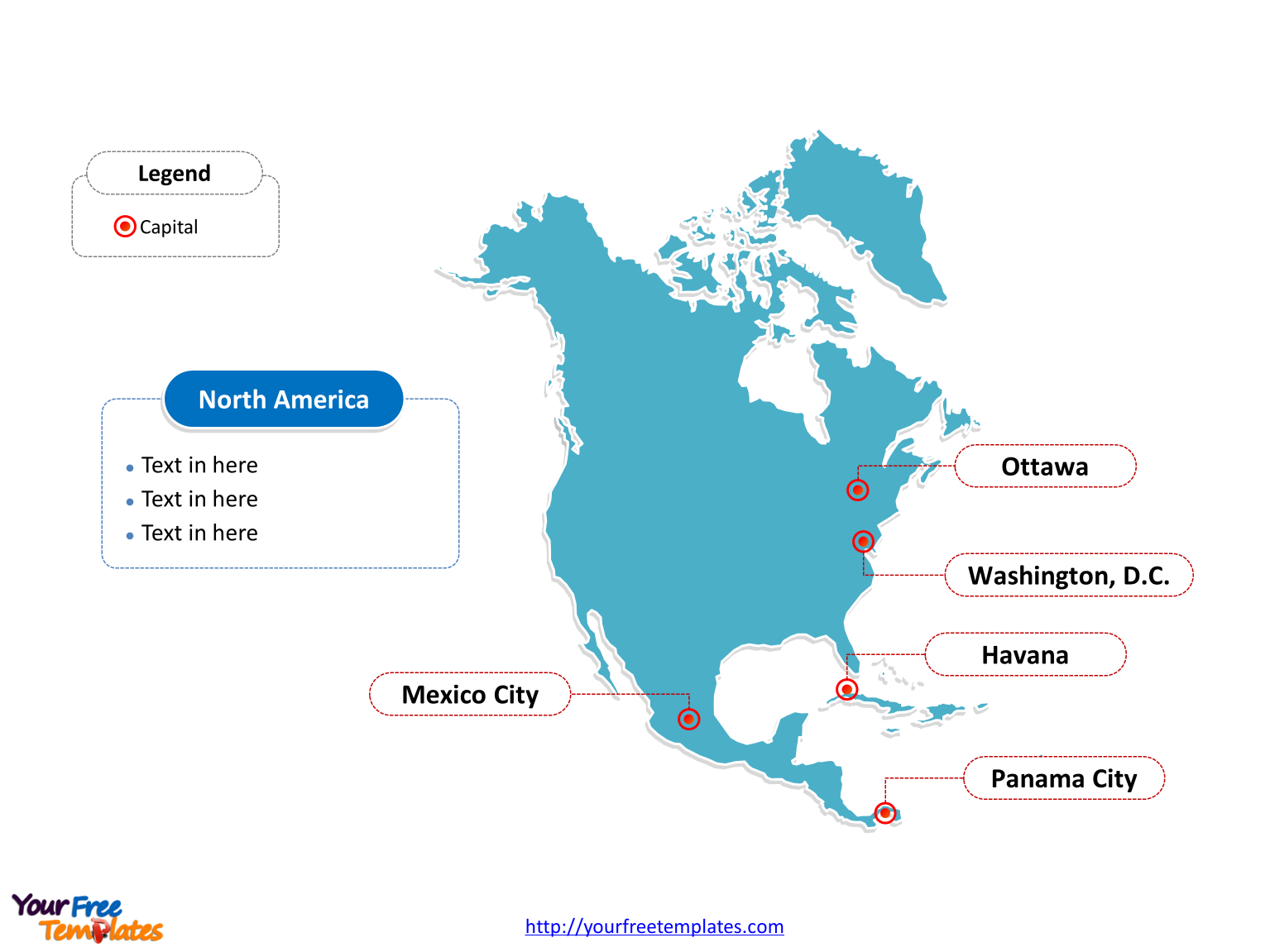 Slide 2, North America map blank labeled with major countries
The North America map is the country political division of 15 countries: Canada, Greenland (Denmark), Mexico, United States. Cuba, Dominican Republic, Haiti, Jamaica, Belize, Costa Rica, El Salvador, Guatemala, Honduras, Nicaragua, Panama. What is more, every individual political subdivision is an editable shape for north america map countries. In a word, you can change the texts, colors, sizes, highlight some map shapes, and add your charts. At the same time you can also refer to the fully labeled North America map in Wikipedia. Believe it or not, analysts from marketing research companies, consultants from professional firms are very happy with our map templates; because our maps can help to reduce their efforts and create good-looking maps.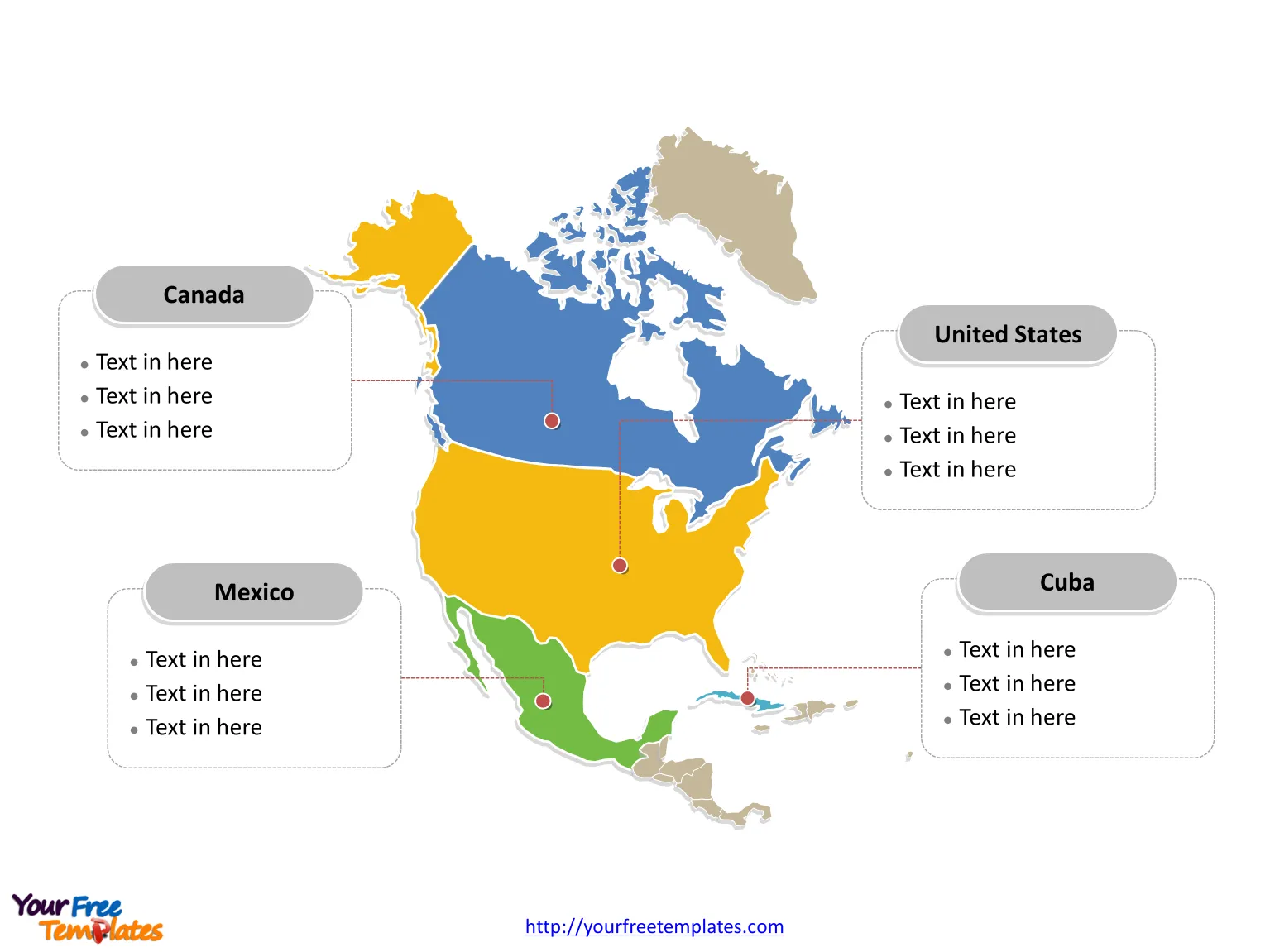 Size: 125K
Type: PPTX

Aspect Ratio: Standard 4:3
Click the blue button to download it.
Download the 4:3 Template
Aspect Ratio: Widescreen 16:9
Click the green button to download it.
Download the 16:9 Template