The Map of Europe Template in PowerPoint format includes two slides, that is, the Europe outline map and Europe political map. Firstly, our Europe outline map free templates have major cities on it, which are Berlin, London, Madrid, Moscow, Paris, and Rome. Secondly, there are 41 countries in our Europe map free templates, highlighting the most important countries that are France, Germany, Italy, and United Kingdom.
The Europe Map free templates include two slides.
Slide 1, Major cities labeling on the Map of Europe
Our Map of Europe is for the continent located entirely in the Northern Hemisphere and mostly in the Eastern Hemisphere. Firstly Europe is a continent that comprises the westernmost part of Eurasia. Secondly Europe is bordering with the Arctic Ocean from the north, the Atlantic Ocean from the west, and the Mediterranean Sea from the south. Thirdly the eastern boundary with Asia is a historical and cultural construct. As there is no clear physical and geographical separation between them. Finally Europe is generally considered as separated from Asia by the watershed divides of the Ural and Caucasus Mountains, the Ural River, the Caspian and Black Seas. As for cities, major national capitals are including Berlin, London, Madrid, Moscow, Paris, and Rome.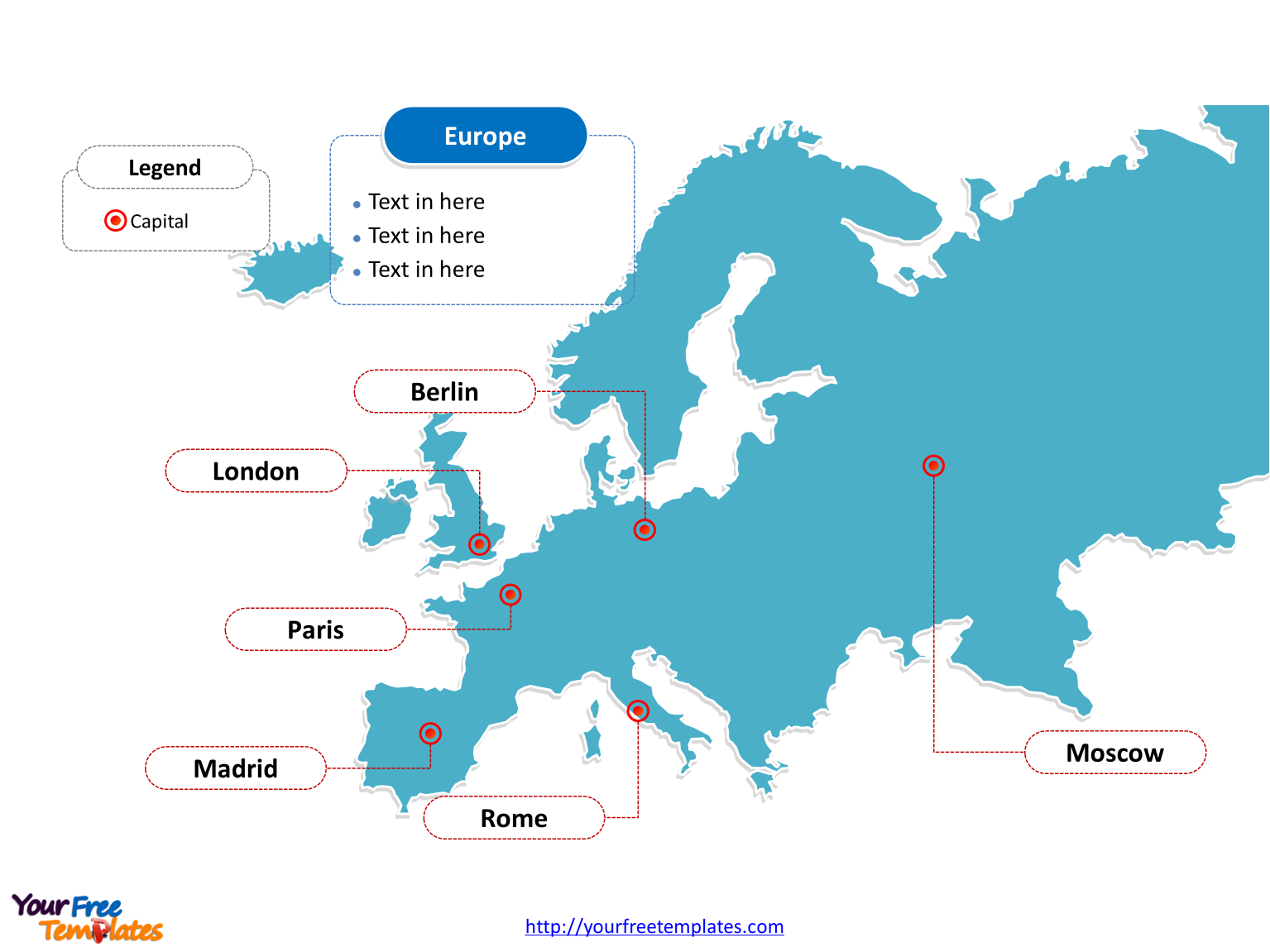 Slide 2, Major Countries labeling on the Map of Europe  
The Map of Europe is the country political division of there are 41 countries. To name a few of them, the 10 major European countries are Germany, United Kingdom, France, Italy, Spain, Netherlands, Belgium, Greece, Portugal, and Sweden. Furthermore we selected and highlighted the four most important countries; they are France, Germany, Italy, and United Kingdom. What is more, every individual political subdivision is an editable shape. Meanwhile the labels and shapes are different layers in groups. In a word, you can change the texts, colors, sizes, highlight some map shapes, and add your charts. At the same time you can also refer to the fully information with Wikipedia Europe. Believe it or not, analysts from marketing research companies, consultants from professional firms think highly of our website yourfreetemplates.com; most important of all, and our maps can help to reduce their efforts and create attractive maps.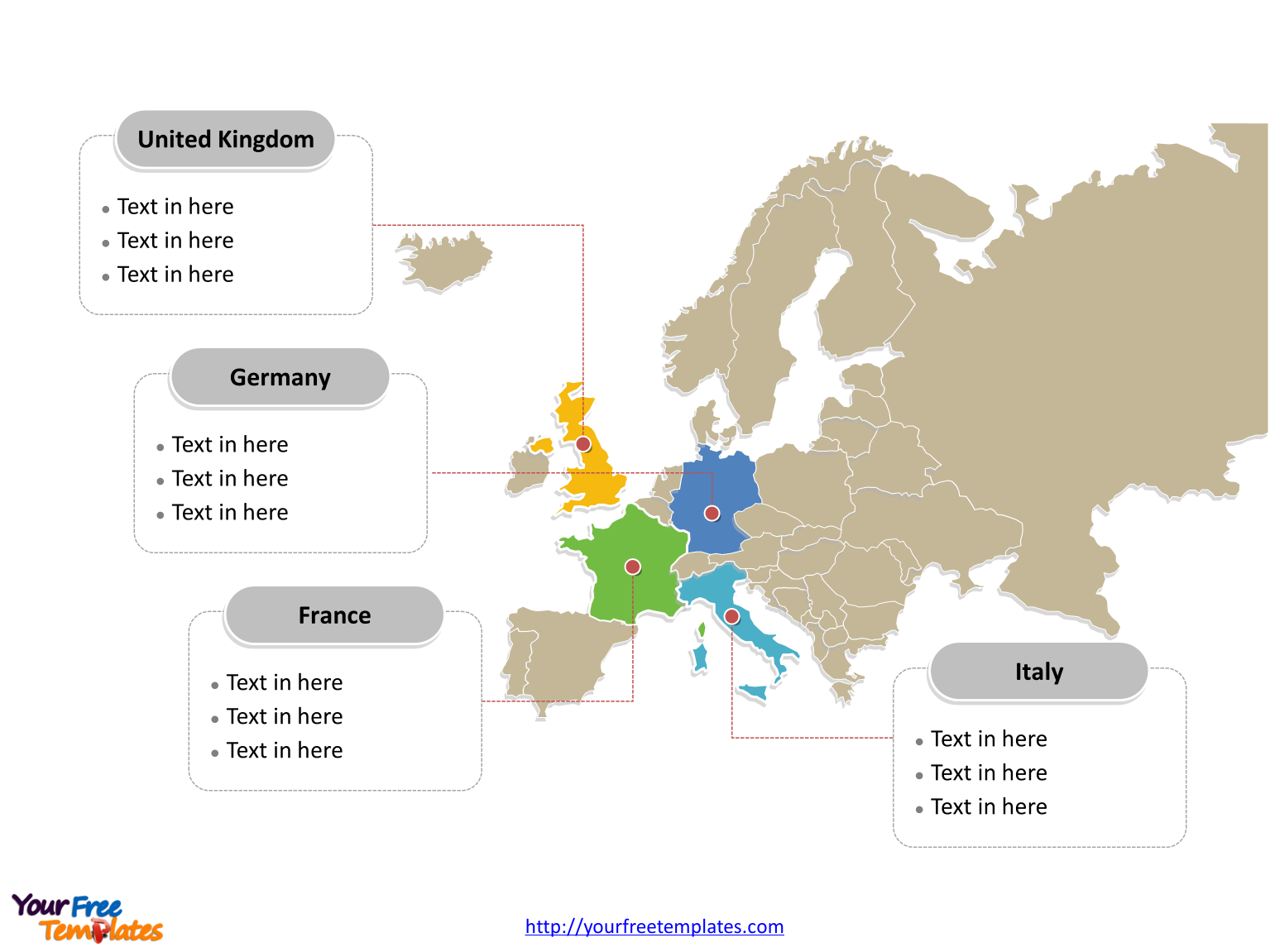 Size: 136K
Type: PPTX

[sociallocker]Aspect Ratio: Standard 4:3
Click the blue button to download it.
Download the 4:3 Template
Aspect Ratio: Widescreen 16:9
Click the green button to download it.
Download the 16:9 Template[/sociallocker]