East Timor Political map with thirteen municipalities, labeling with major municipalities, Dili, Ermera, Baucau, and Bobonaro. East Timor outline map labeling with national capital and major cities, Dili, Gleno, Baucau, Maliana, and Viqueque.
The Map of East Timor Template includes two slides.
Slide 1, Country outline map labeled with capital and major cities.
East Timor or Timor-Leste is a sovereign state in Southeast Asia. It comprises the eastern half of the island of Timor, the nearby islands of Atauro and Jaco, and Oecusse, an exclave on the northwestern side of the island, within Indonesian West Timor. Dili is the capital and largest city of East Timor, other major cities including Gleno, Baucau, Maliana, and Viqueque.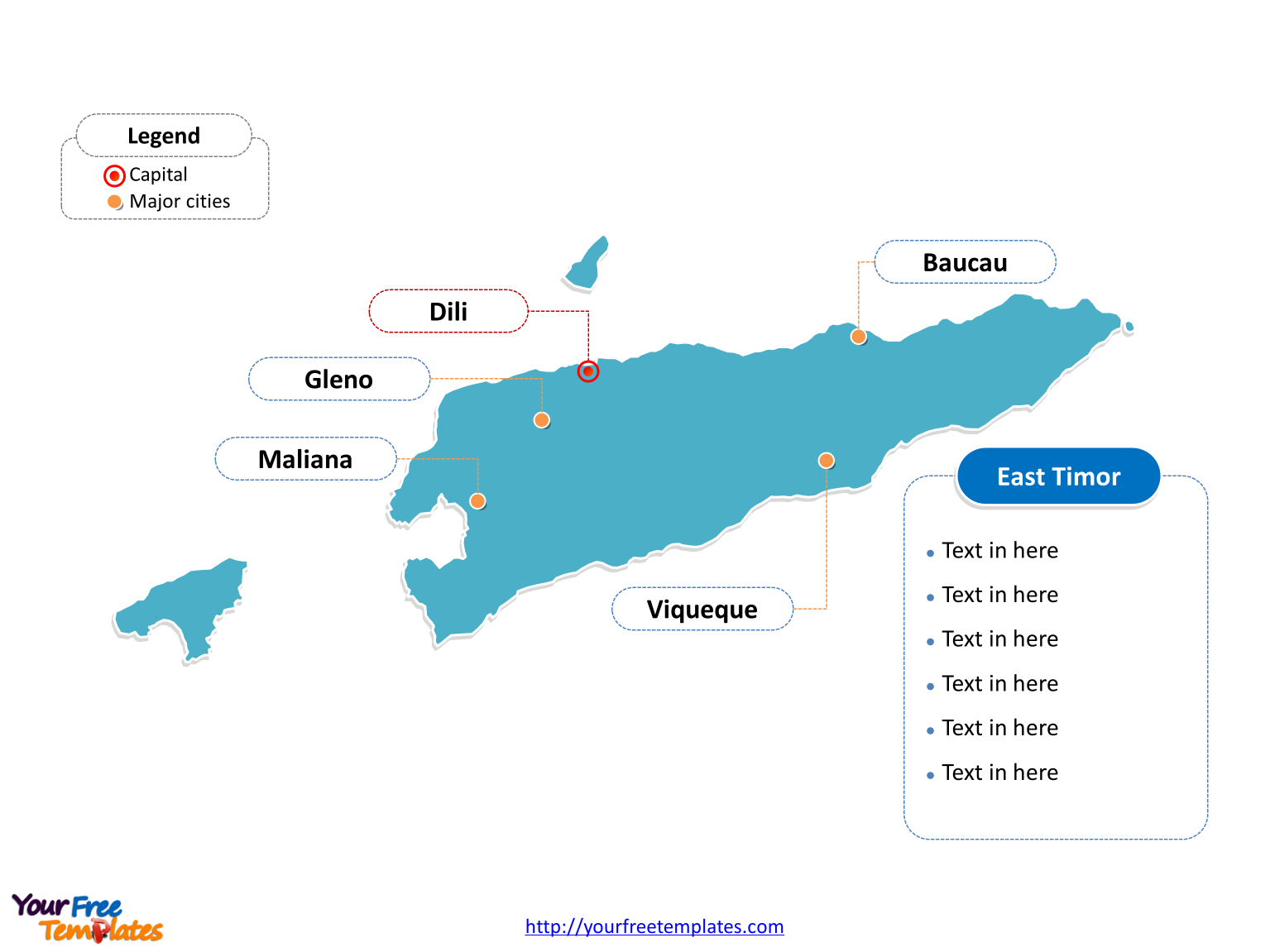 Slide 2, Country political map labeled with major administration districts.
East Timor is a country divided into thirteen municipalities, Aileu, Ainaro, Baucau, Bobonaro, Cova Lima, Dili, Ermera, Lautém, Liquiçá, Manatuto, Manufahi, Oecusse, and Viqueque. Every individual political subdivision is an editable shape.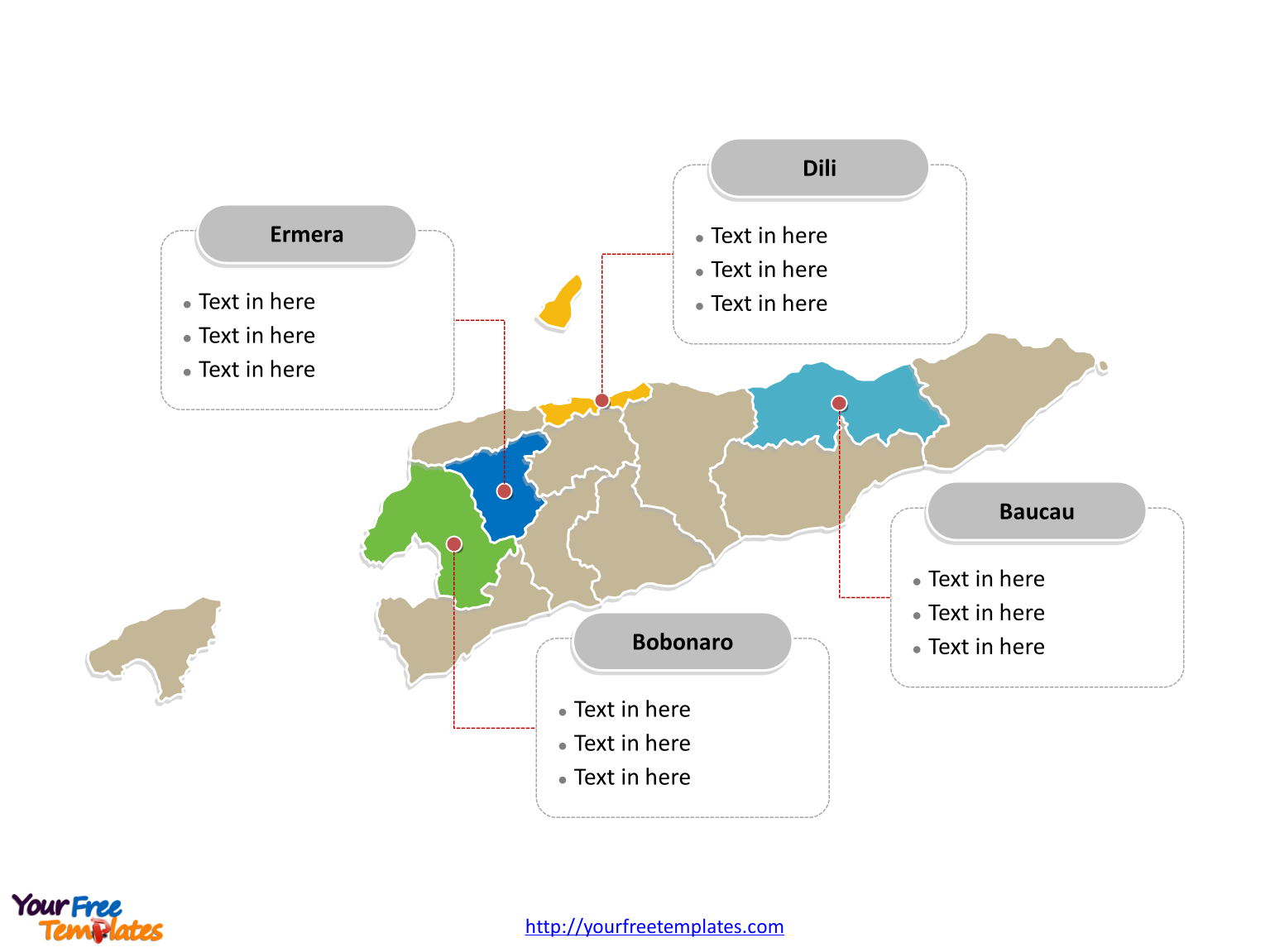 Size: 109K
Type: PPTX

Aspect Ratio: Standard 4:3
Click the blue button to download it.
Download the 4:3 Template
Aspect Ratio: Widescreen 16:9
Click the green button to download it.
Download the 16:9 Template