The Province of Jiangsu map Template in PowerPoint format includes two slides. Firstly the Jiangsu maps with outline is labeling with capital and major cities. Secondly the Jiangsu maps with outline is labeling with major divisions. So our Jiangsu maps PowerPoint templates have capital and major cities on it. They are Nanjing, Wuxi, Xuzhou, Changzhou, Suzhou, and Nantong. Finally the most populated divisions are also the same.
The Jiangsu maps PowerPoint templates include two slides.
Slide 1, Jiangsu maps PowerPoint templates labeling with capital and major cities
Firstly Jiangsu is a province of the People's Republic of China, located along the east coast of the country. Secondly the provincial capital is Nanjing. Thirdly The Jiangsu Outline Map shows the geographical location of this province with respect to her neighboring provinces/municipality: borders Shandong in the north, Anhui to the west, and Zhejiang and Shanghai to the south. Furthermore Jiangsu has a coastline of over one thousand kilometers along the Yellow Sea, and the Yangtze River passes through its southern parts.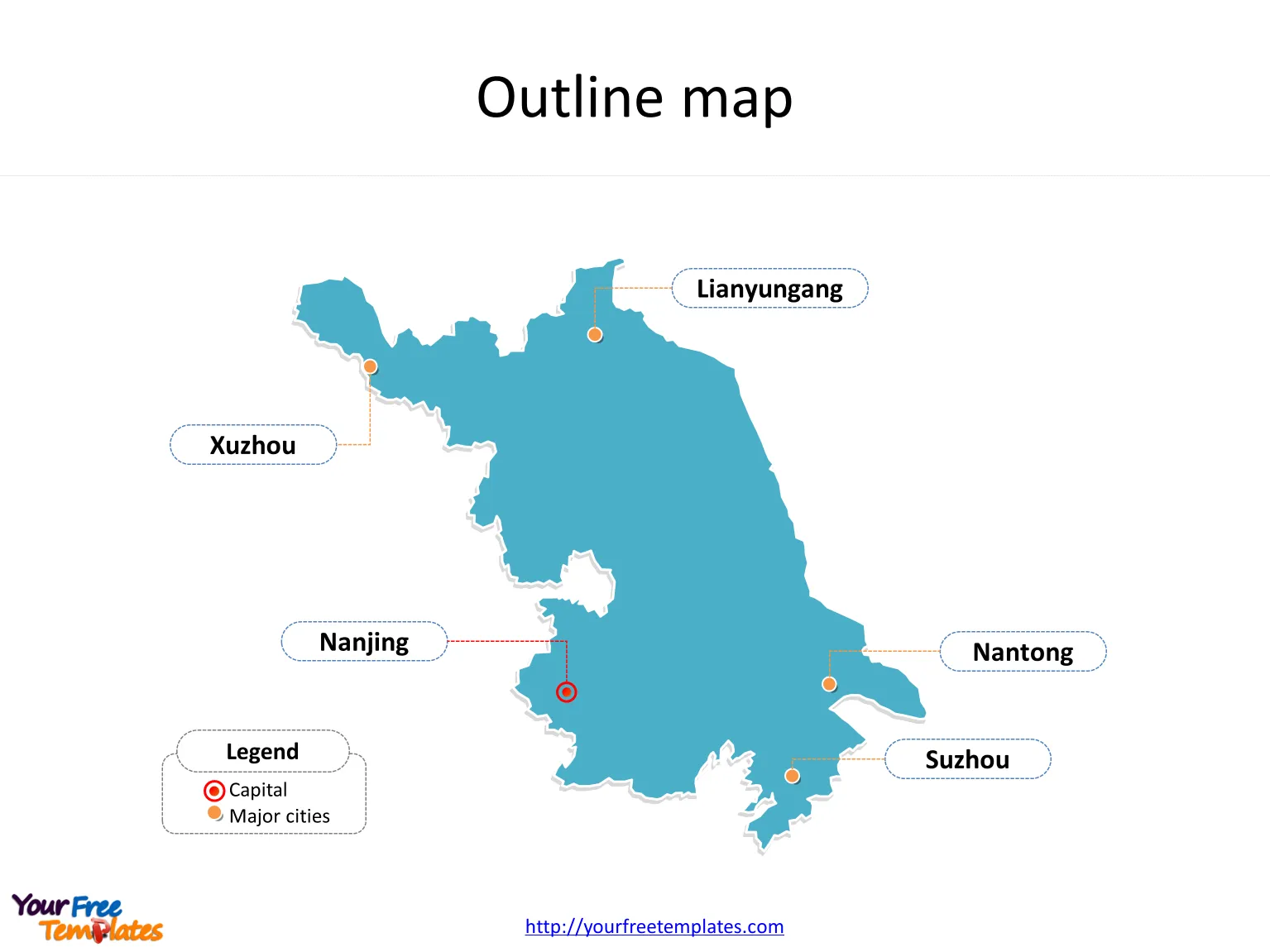 Slide 2, Jiangsu map PowerPoint templates labeling with the most populated divisions
The most populated divisions in Jiangsu province are Nanjing city, Wuxi city, Xuzhou city, Changzhou city, Suzhou city, and Nantong city. What is more, Jiangsu is home to many of the world's leading exporters of electronic equipment, chemicals and textiles. It has also been China's largest recipient of foreign direct investment since 2006.. The labels and shapes are layers of different groups. In a word, you can change the texts, colors, sizes, and add your charts. At the same time you can also refer to the fully labeled Province of Jiangsu in Wikipedia. Believe it or not, analysts from marketing research companies, consultants from professional firms think highly of our website yourfreetemplates.com. Most important of all, our maps can help to reduce their efforts and create good-looking maps.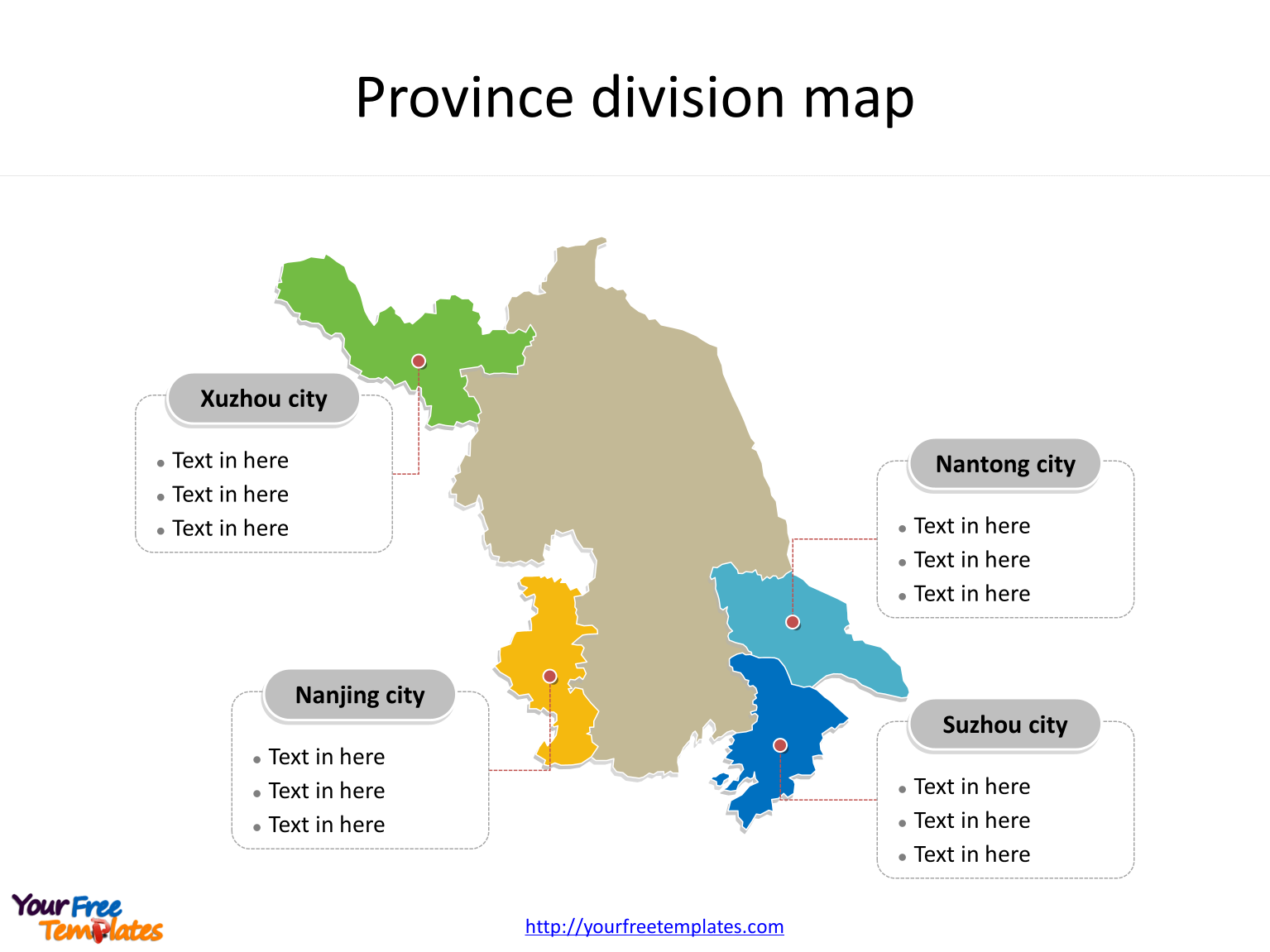 Size:95K
Type: PPTX

Aspect Ratio: Standard 4:3
Click the blue button to download it.
Download the 4:3 Template
Aspect Ratio: Widescreen 16:9
Click the green button to download it.
Download the 16:9 Template