The Map of Malaysia PowerPoint Template includes two slides, that is, the Malaysia map with outline and Malaysia map with states. Firstly, our Malaysia Editable Map blank templates have capital and major cities on it. Secondly, there are 13 states and three federal territories in our Malaysia map PowerPoint templates, in our Malaysia map template of divisions.
The Malaysia Map blank templates include two slides.
Slide 1, Malaysia Editable Map labeled with capital and major cities
Our Map of Malaysia is for the federal constitutional monarchy in Southeast Asia. It consists of 13 states and three federal territories, separated by the South China Sea into two similarly sized regions, Peninsular Malaysia and Malaysian Borneo. It is neighboring oceans and countries as followed. Firstly Peninsular Malaysia shares a land and maritime border with Thailand in the north and maritime borders with Singapore in the south, Vietnam in the northeast, and Indonesia in the west. Secondly East Malaysia shares land and maritime borders with Brunei and Indonesia and a maritime border with the Philippines and Vietnam. Its capital and largest city is Kuala Lumpur. You can found them in our Malaysia Editable Map PowerPoint templates.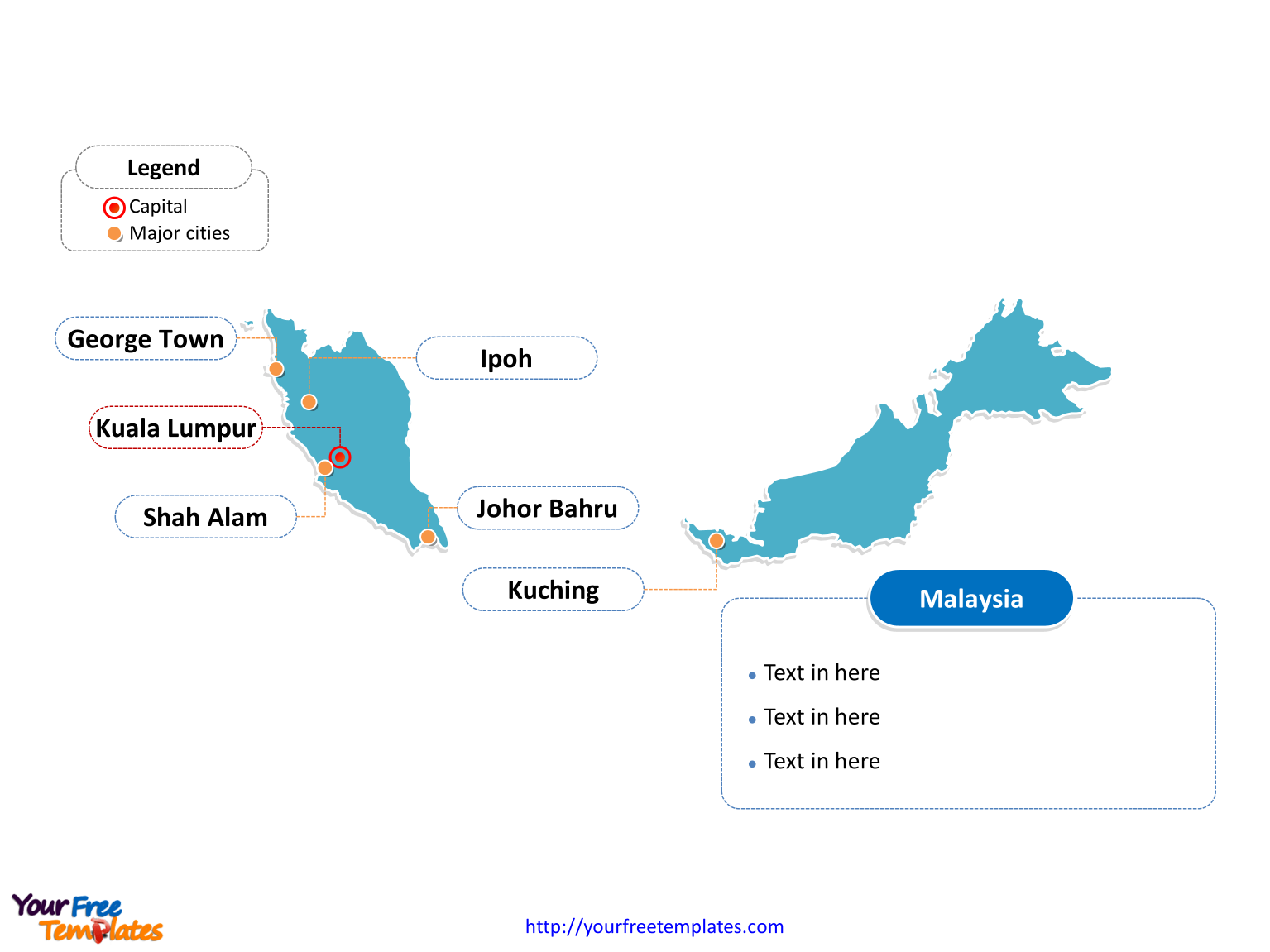 Slide 2, Malaysia Map labeled with major States.
With a population of over 30 million, Malaysia is the world's 44th most populous country. Firstly, there are 13 states and three federal territories. They are Selangor Darul Ehsan, Johor Darul Ta'zim, Sabah, Sarawak, Perak Darul Ridzuan, Kedah Darul Aman, Kelantan Darul Naim, Penang, Pahang Darul Makmur, Terengganu Darul Iman, Negeri Sembilan Darul Khusus, Malacca, and Perlis Indera Kayangan. And three federal territories are Kuala Lumpur, Labuan, and Putrajaya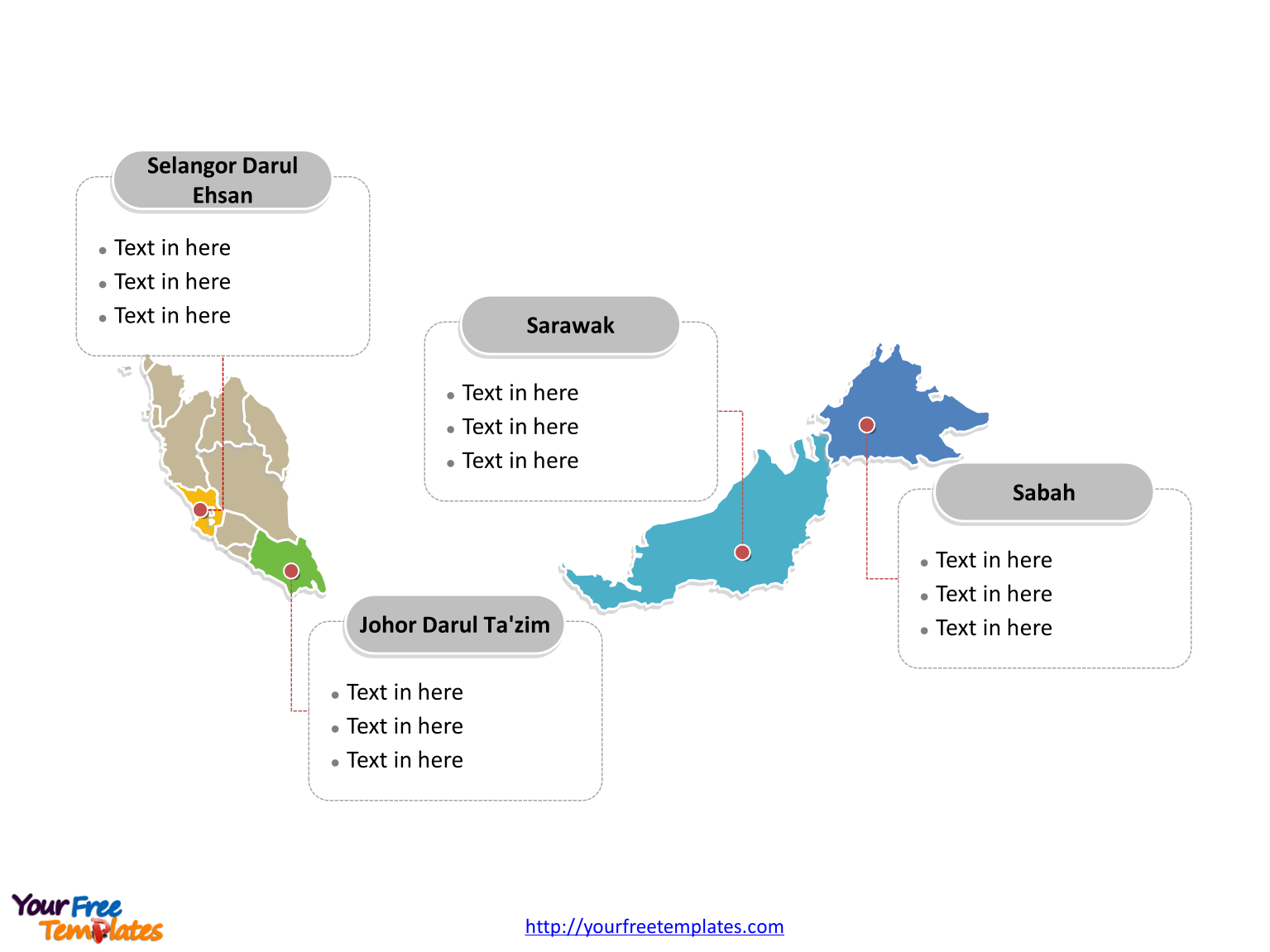 What is more, every individual political subdivision is an editable shape. The labels and shapes are grouped by layers. In a word, you can change the texts, colors, sizes, highlight some map shapes, and add your charts. At the same time you can also refer to the fully labeled Map of Malaysia in Wikipedia. Believe it or not, analysts from marketing research companies, consultants from professional firms think highly of our website yourfreetemplates.com; most important of all, and our maps can help to reduce their efforts and create good-looking maps.
Size: 107K
Type: PPTX

Aspect Ratio: Standard 4:3
Click the blue button to download it.
Download the 4:3 Template
Aspect Ratio: Widescreen 16:9
Click the green button to download it.
Download the 16:9 Template