The Executive summary Template in PowerPoint format includes three slides. Firstly we explain what Executive summary is. Secondly we check the structure of Executive summary. Finally is the importance of Executive summary. As the same diagram PowerPoint template series, you can also find our Data Mining, Machine Learning, cloud computing, Artificial Intelligence, Industry 4.0 and BlockChain , Digital marketing and other more PowerPoint templates.
Slide 1, what Executive summary is?
An executive summary (or management summary) is a short document or section of a document produced for business purposes. It summarizes a longer report or proposal or a group of related reports in such a way that readers can rapidly become acquainted with a large body of material without having to read it all.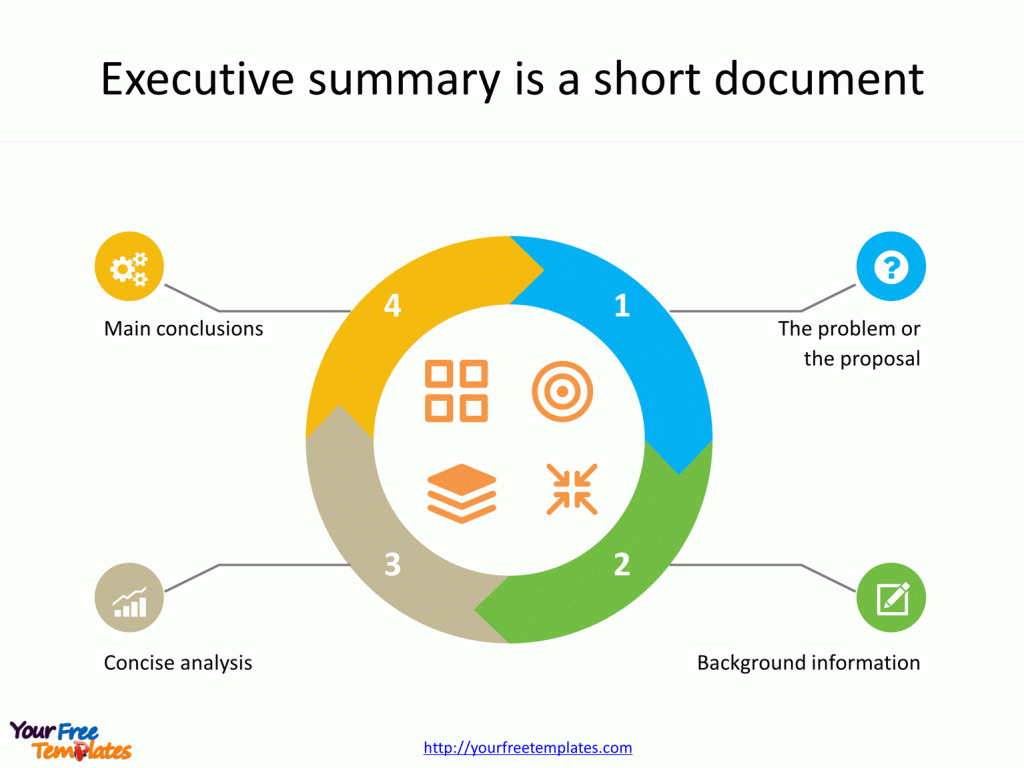 Slide 2, the structure of Executive summary
There is general agreement on the structure of an executive summary – books and training courses emphasise similar points.

Slide 3, Executive summary's importance
Executive summaries are important as a communication tool in both academia and business.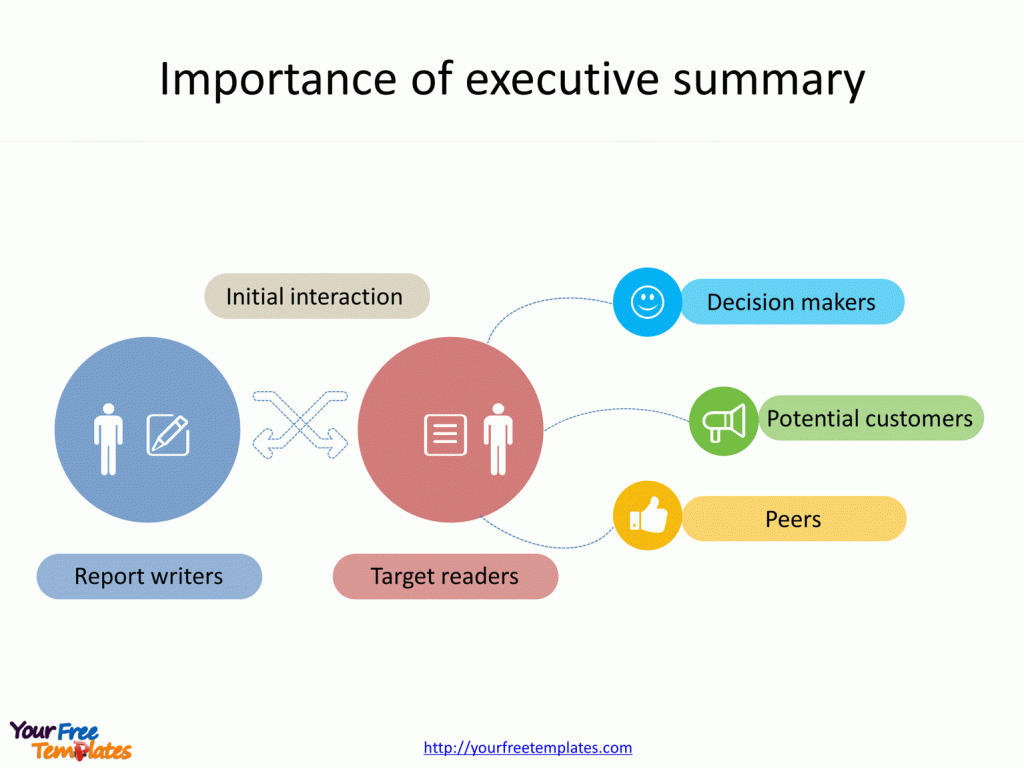 For detailed info on it, please refer to Wikipedia.
Size:113K
Type: PPTX

[sociallocker]Aspect Ratio: Standard 4:3
Click the blue button to download it.
Download the 4:3 Template
Aspect Ratio: Widescreen 16:9
Click the green button to download it.
Download the 16:9 Template[/sociallocker]