Syria Political map with 14 Governorates, labeling with major Governorates, Damascus Governorate, Latakia Governorate, Tartus Governorate, and Daraa Governorate. Syria outline map labeling with national capital and major cities, Aleppo, Damascus, Homs, Latakia, and Hama.
The Map of Syria Template includes two slides.
Slide 1, Country outline map labeled with capital and major cities.
Syria is a country in Western Asia. Damascus is the capital city of Syria. Latakia along with Tartus are Syria's main ports on the Mediterranean Sea. Its capital and largest city is Damascus and Aleppo respectively, other major cities including Homs, Latakia, and Hama.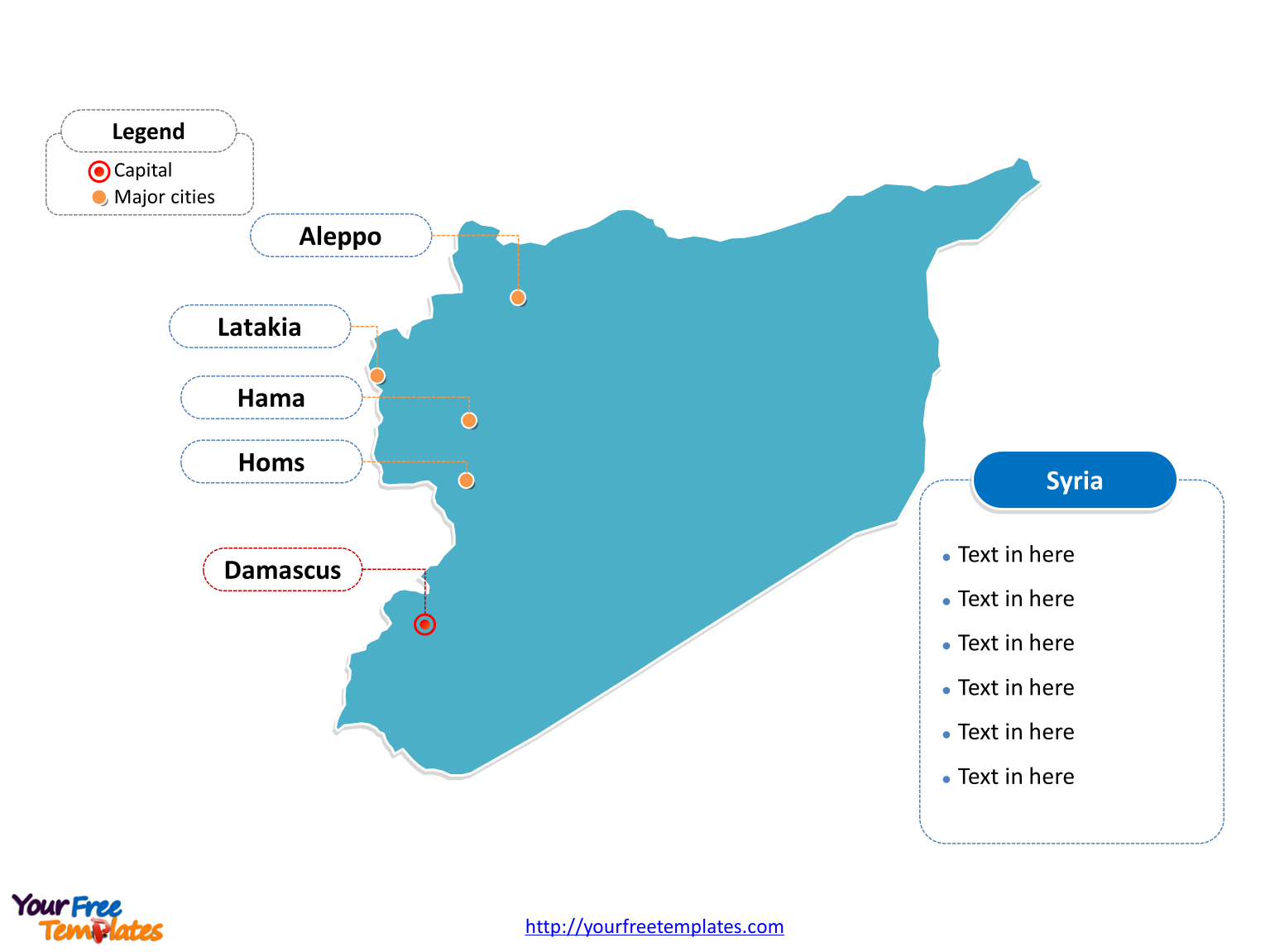 Slide 2, Country political map labeled with major administration districts.
Syria is a country divided into fourteen governorates, or muhafazat; they are Al-Hasakah, Aleppo, Ar-Raqqah, As-Suwayda, Daraa, Deir ez-Zor, Hama, Homs, Idlib, Latakia, Quneitra, Rif Dimashq, Madinah Dimashq, and Tartus. Every individual political subdivision is an editable shape.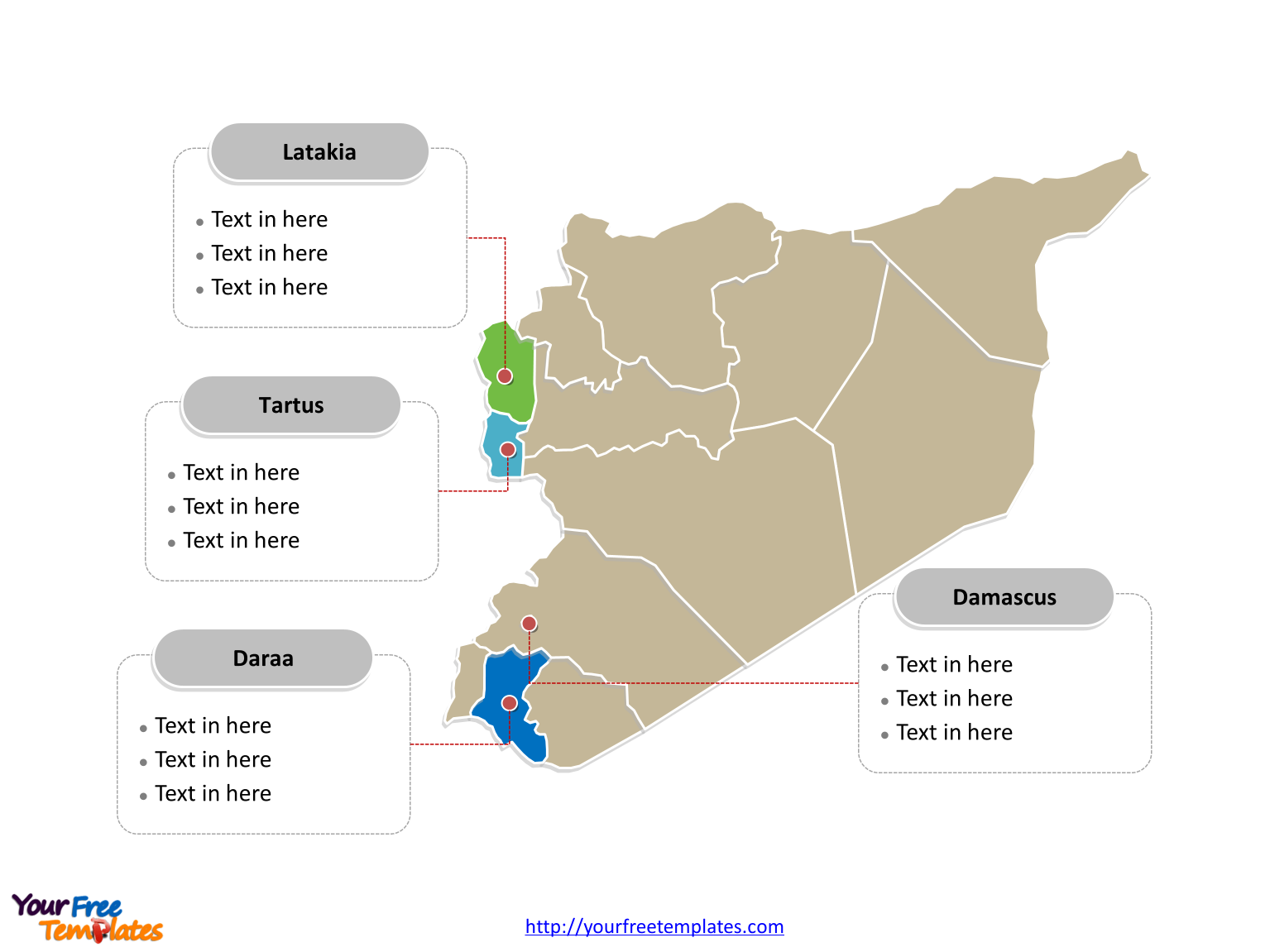 Size: 95K
Type: PPTX

Aspect Ratio: Standard 4:3
Click the blue button to download it.
Download the 4:3 Template
Aspect Ratio: Widescreen 16:9
Click the green button to download it.
Download the 16:9 Template