Belgium political map with 10 provinces and one region, highlighting Brussels-Capital Region, Antwerp, Hainaut, East Flanders, and West Flanders provinces. Belgium outline map labeled with Brussels, Antwerp, Ghent, Charleroi, Liège, and Bruges cities.
The Map of Belgium Template includes two slides.
Slide 1, Country outline map labeled with capital and major cities.
Belgium is a sovereign state in Western Europe. It is a small, densely populated country which covers an area of 30,528 square kilometres and has a population of about 11 million people. Its capital and largest city is Brussels and Antwerp respectively, other major cities including Ghent, Charleroi, Liège, and Bruges.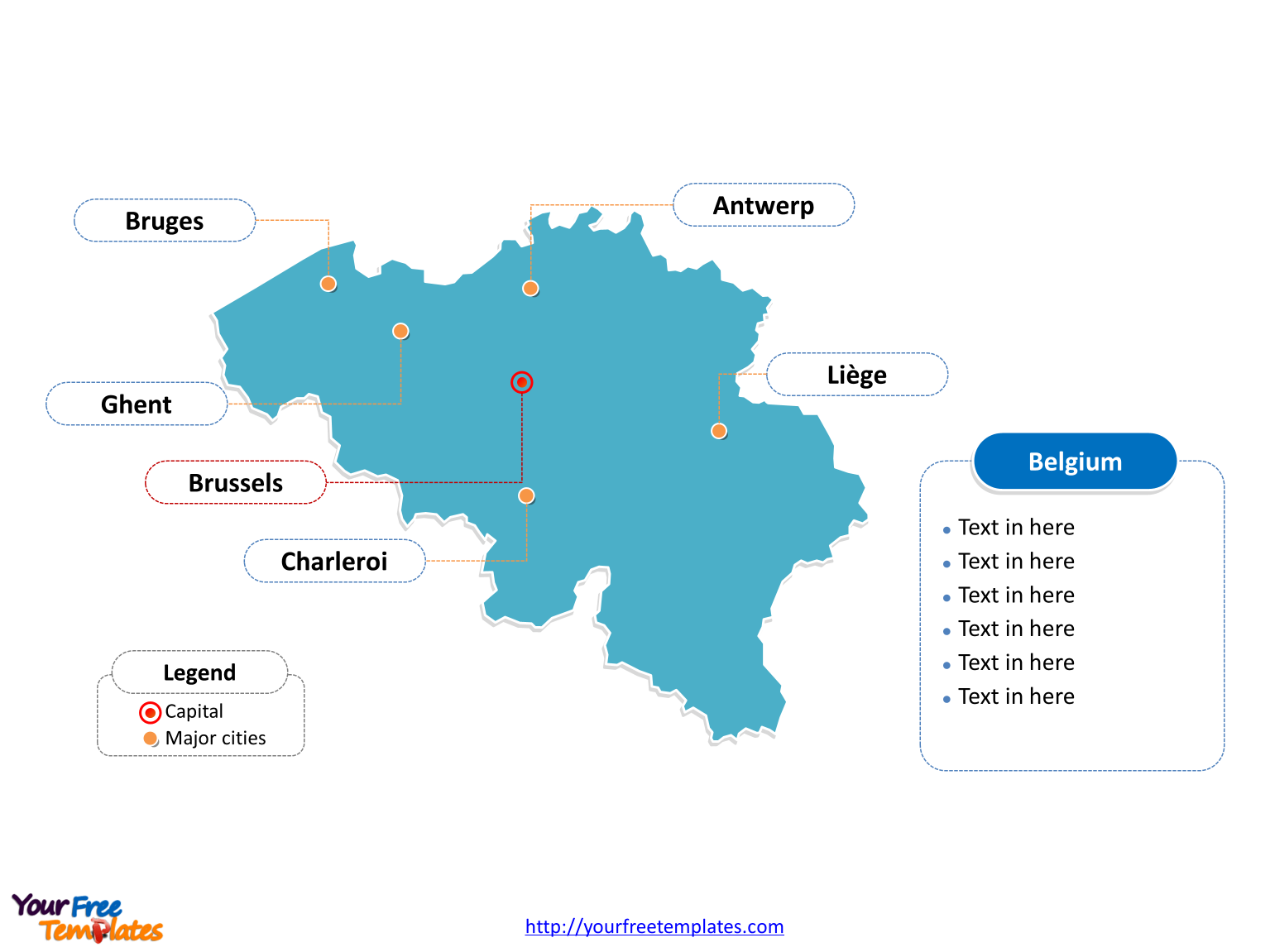 Slide 2, Country political map labeled with major administration districts.
Belgium is a country composed of 10 provinces and one region: Antwerp, Brussels-Capital Region, East Flanders, Flemish Brabant, Hainaut, Liège, Limburg, Luxembourg, Namur, Walloon Brabant, and West Flanders. Every individual political subdivision is an editable shape.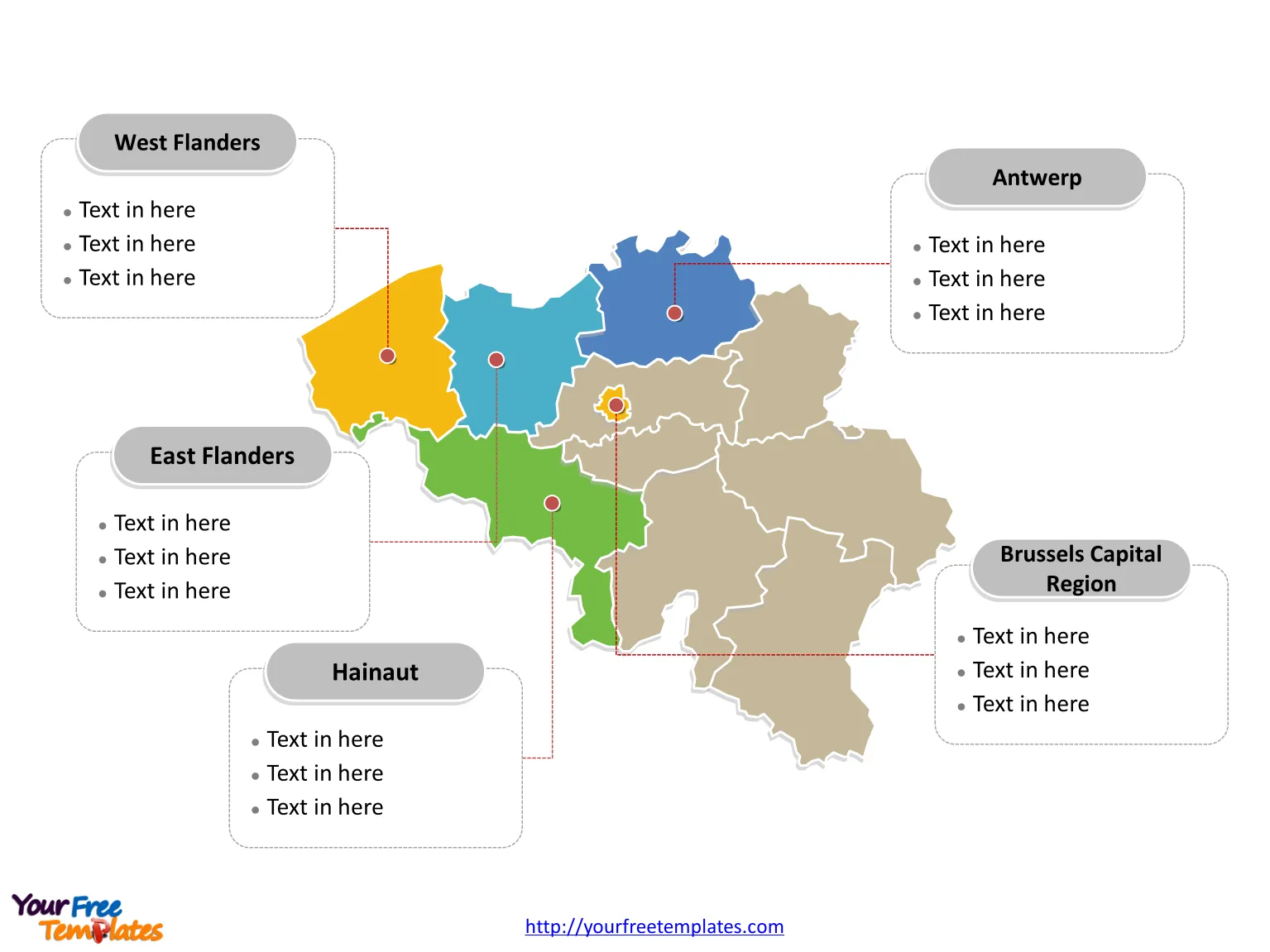 Size: 100K
Type: PPTX

Aspect Ratio: Standard 4:3
Click the blue button to download it.
Download the 4:3 Template
Aspect Ratio: Widescreen 16:9
Click the green button to download it.
Download the 16:9 Template