Michael Porter is an American academic known for his theories on economics, business strategy, and social causes. He is credited for creating great works, Porter's Five Forces Analysis, Competitive Strategy, National Diamond and Value Chain.The Porter's five forces Template in PowerPoint format include three slides. Firstly we have Porter five forces template. Secondly we present Porter five forces with explanation. As the same diagram PowerPoint template series, you can also find our Data Mining, Machine Learning, cloud computing, Artificial Intelligence and BlockChain PowerPoint templates.
Porter five forces Framework is a tool for analyzing competition of a business. It draws from industrial organization (IO) economics to derive five forces that determine the competitive intensity and, therefore, the attractiveness (or lack of it) of an industry in terms of its profitability. The five-forces perspective is associated with its originator, Michael E. Porter of Harvard University.
Slide 1, Porter's five forces template
Porter five forces include three forces from 'horizontal' competition–the threat of substitute products or services, the threat of established rivals, and the threat of new entrants–and two others from 'vertical' competition–the bargaining power of suppliers and the bargaining power of customers.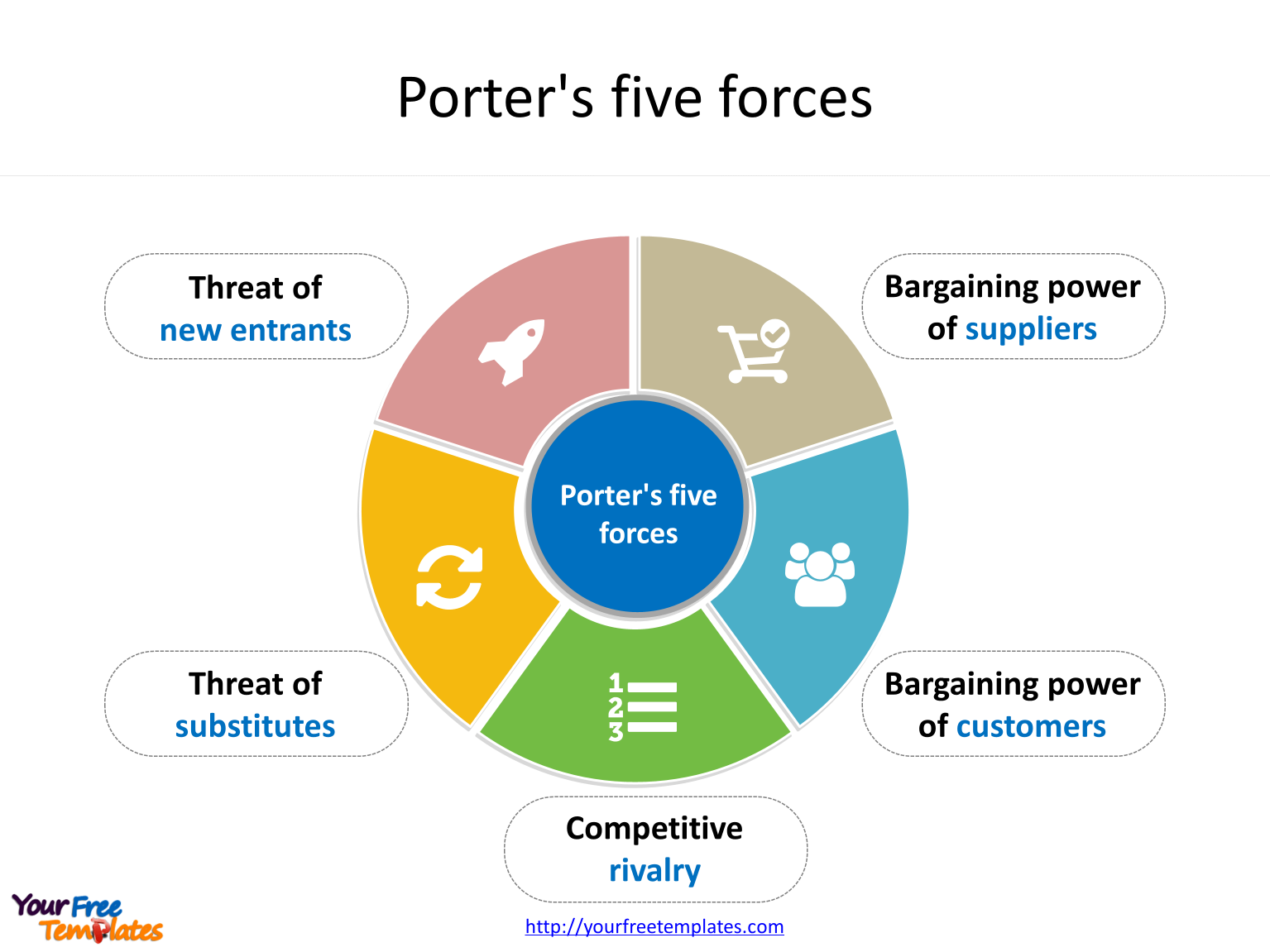 Slide 2, Porter's five forces with explanation
Profitable industries that yield high returns will attract new firms. New entrants eventually will decrease profitability for other firms in the industry.
A substitute product uses a different technology to try to solve the same economic need.
The bargaining power of customers is also described as the market of outputs: the ability of customers to put the firm under pressure, which also affects the customer's sensitivity to price changes.
The bargaining power of suppliers is also described as the market of inputs. Suppliers of raw materials, components, labor, and services (such as expertise) to the firm can be a source of power over the firm when there are few substitutes.
For most industries the intensity of competitive rivalry is the major determinant of the competitiveness of the industry.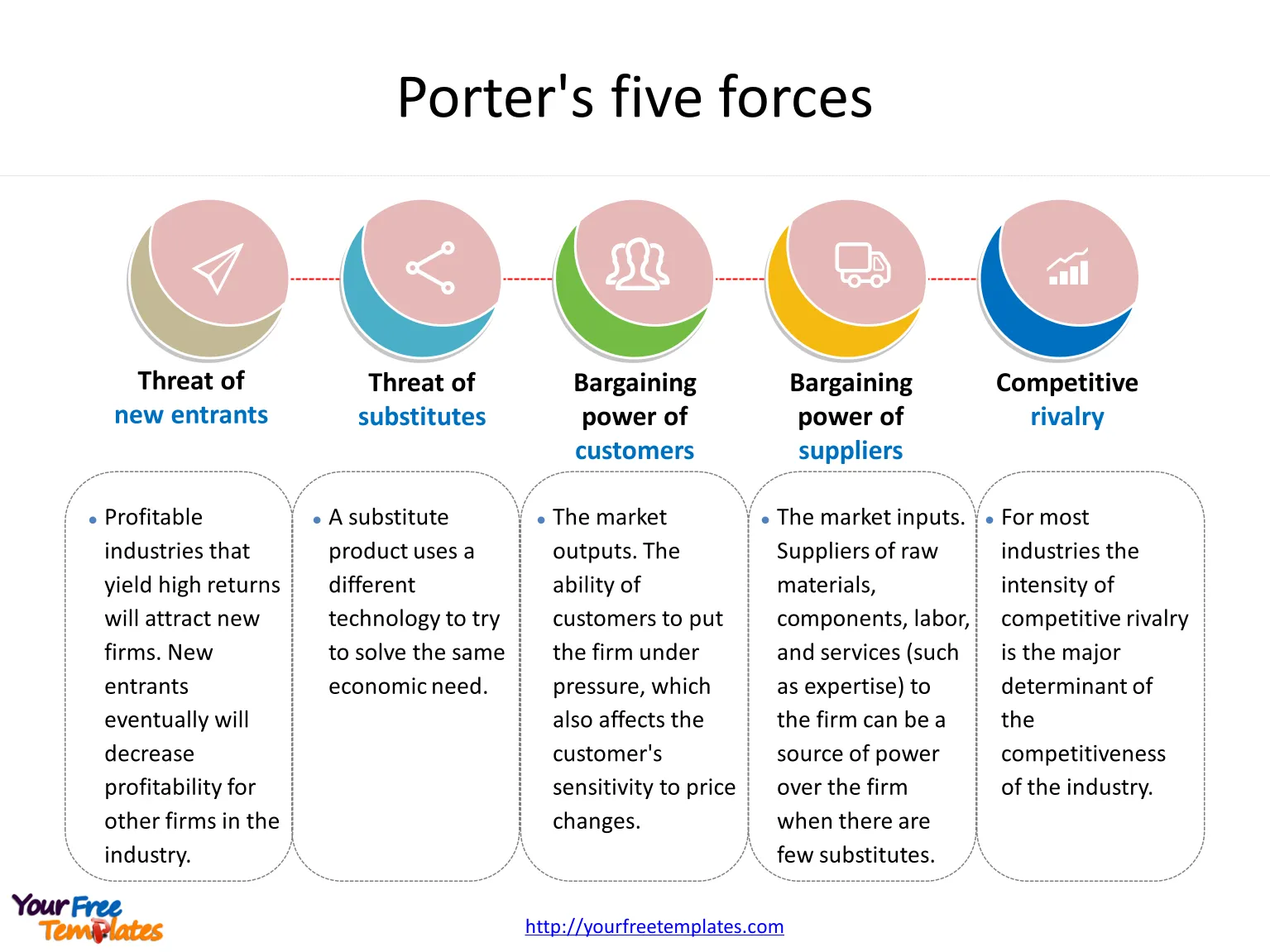 Slide 3, Potential factors of Porter five forces
At the same time you can also refer to the fully explanation of AIDA model in Wikipedia.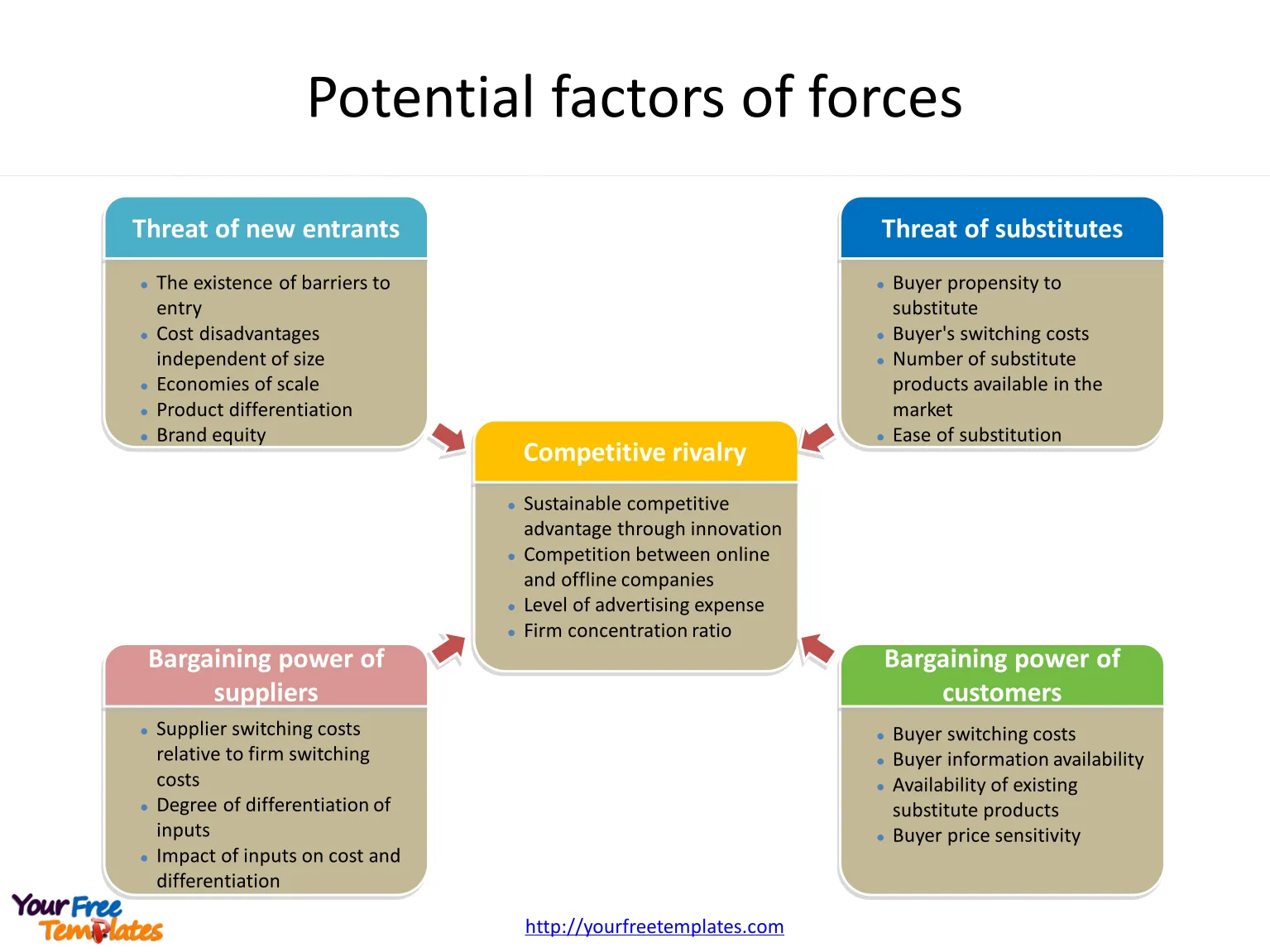 Size:92K
Type: PPTX