New Zealand Political map with 16 regions, highlighting Auckland, Canterbury, Wellington, and Waikato regions. New Zealand Outline map labeled with Auckland, Wellington, Christchurch, Hamilton, Tauranga, and Dunedin cities.
The Map of New Zealand Template includes two slides.
Slide 1, Country outline map labeled with capital and major cities.
New Zealand is an island nation in the southwestern Pacific Ocean. Its capital and largest city is Wellington and Auckland respectively, other major cities including Christchurch, Hamilton, Tauranga, and Dunedin.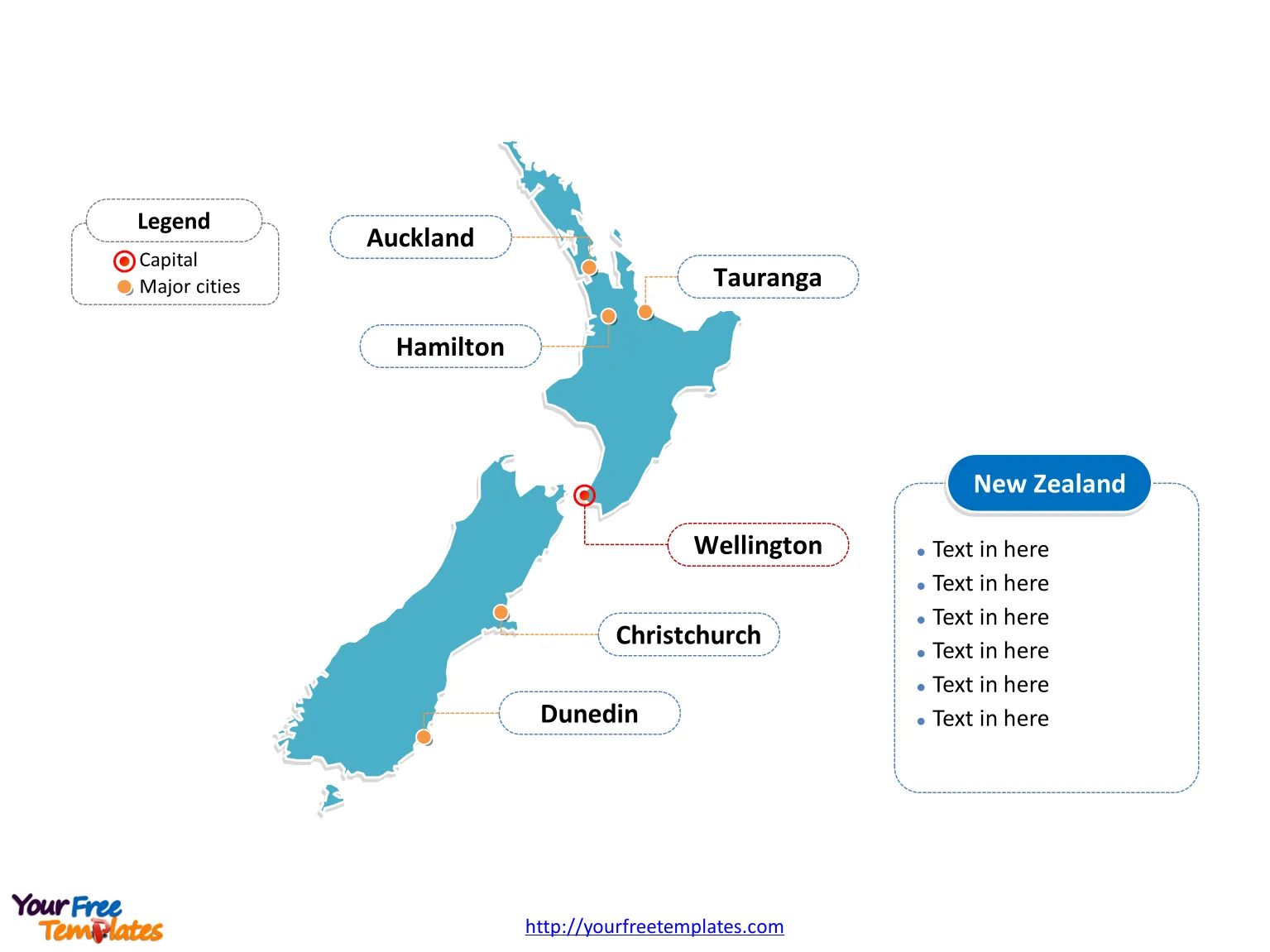 Slide 2, Country political map labeled with major administration districts.
New Zealand is a country divided into 16 regions and one district, Auckland, Bay of Plenty, Canterbury, Chatham Islands, Gisborne, Hawke's Bay, Marlborough, Manawatu-Wanganui, Nelson, Northland, Otago, Southland, Tasman, Taranaki, Wellington, Waikato, and West Coast. Every individual political subdivision is an editable shape.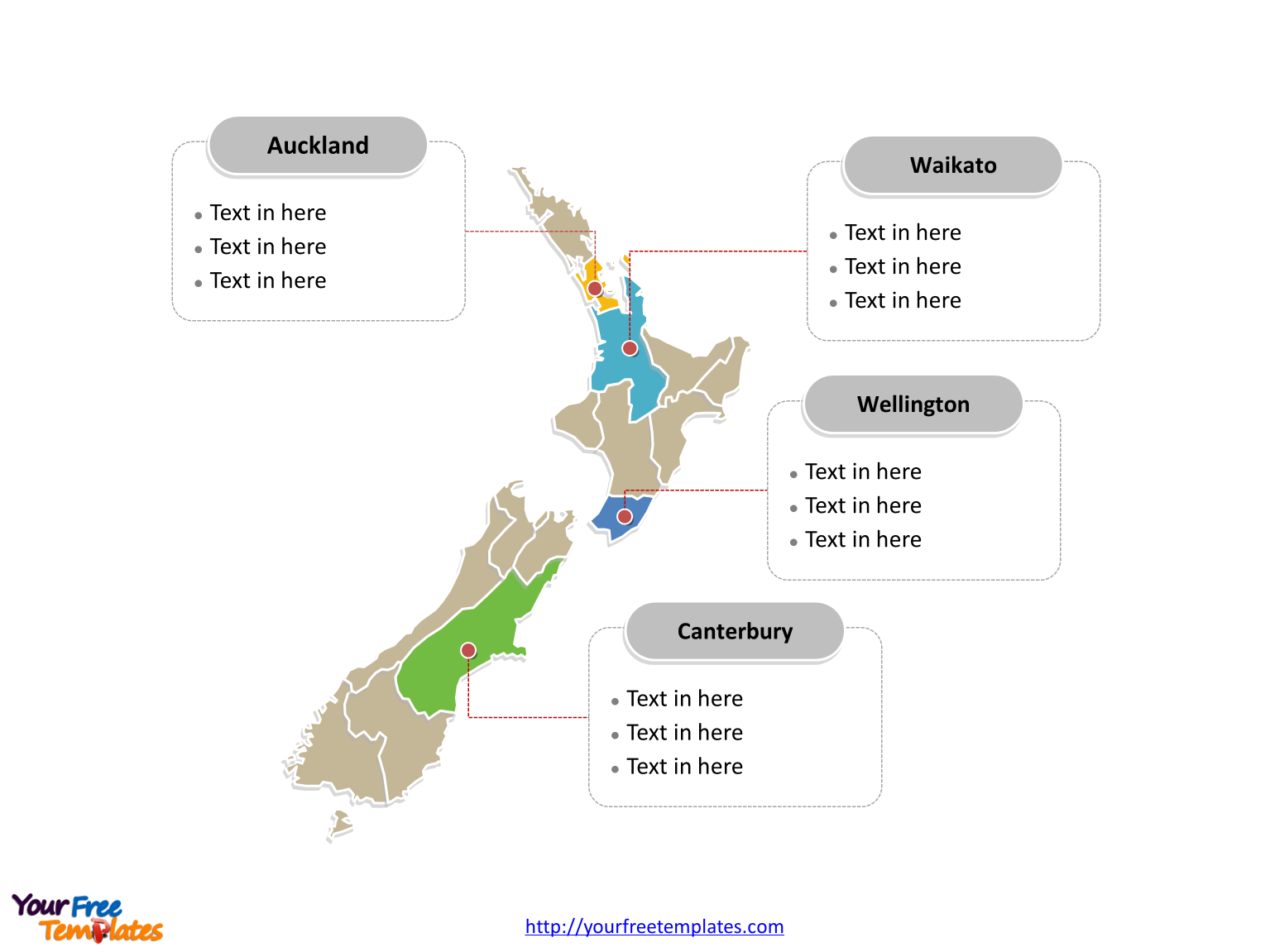 Size: 96K
Type: PPTX

Aspect Ratio: Standard 4:3
Click the blue button to download it.
Download the 4:3 Template
Aspect Ratio: Widescreen 16:9
Click the green button to download it.
Download the 16:9 Template