The printable calendar 2022 template in PowerPoint format includes 7 slides of different styles in both horizontal and vertical layout. The labeled holidays are for the countries of USA and UK. As the same diagram PowerPoint template series, you can also find our 2022 monthly calendar, Printable calendar 2021 template with holidays, 2021 monthly calendar, calendar 2020, calendar 2020 monthly, calendar 2018 and free printable calendar 2019.
Slide 1, Editable yearly calendar template for 2022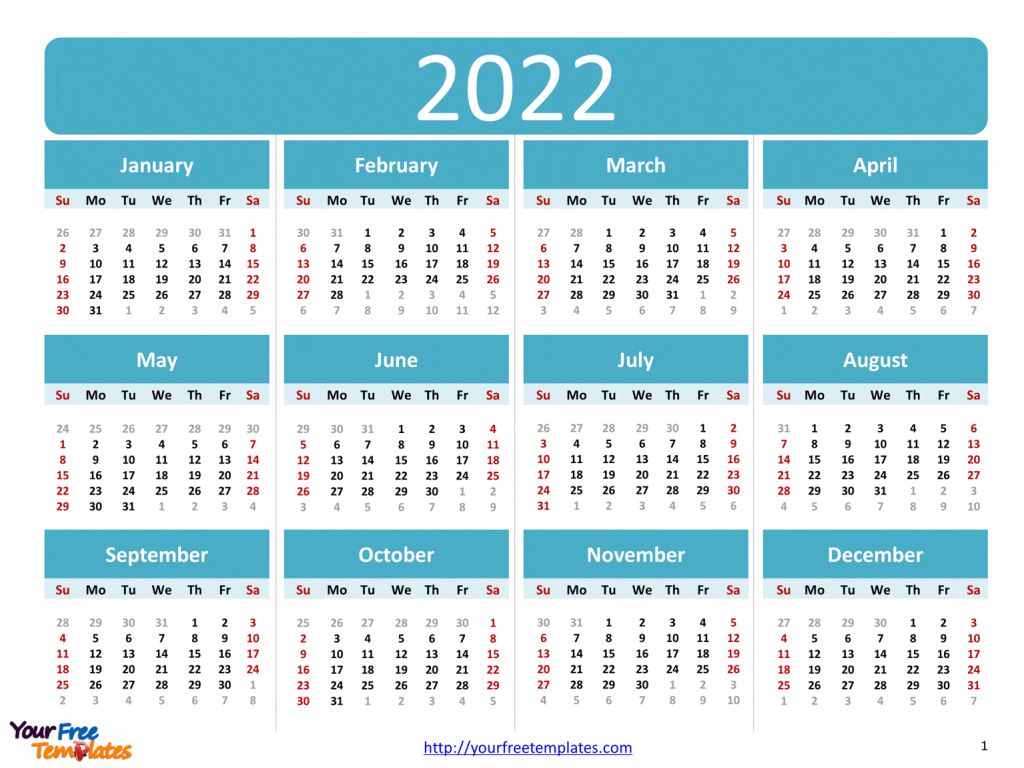 Slide 2, Free 12 month's calendar 2022 in PowerPoint format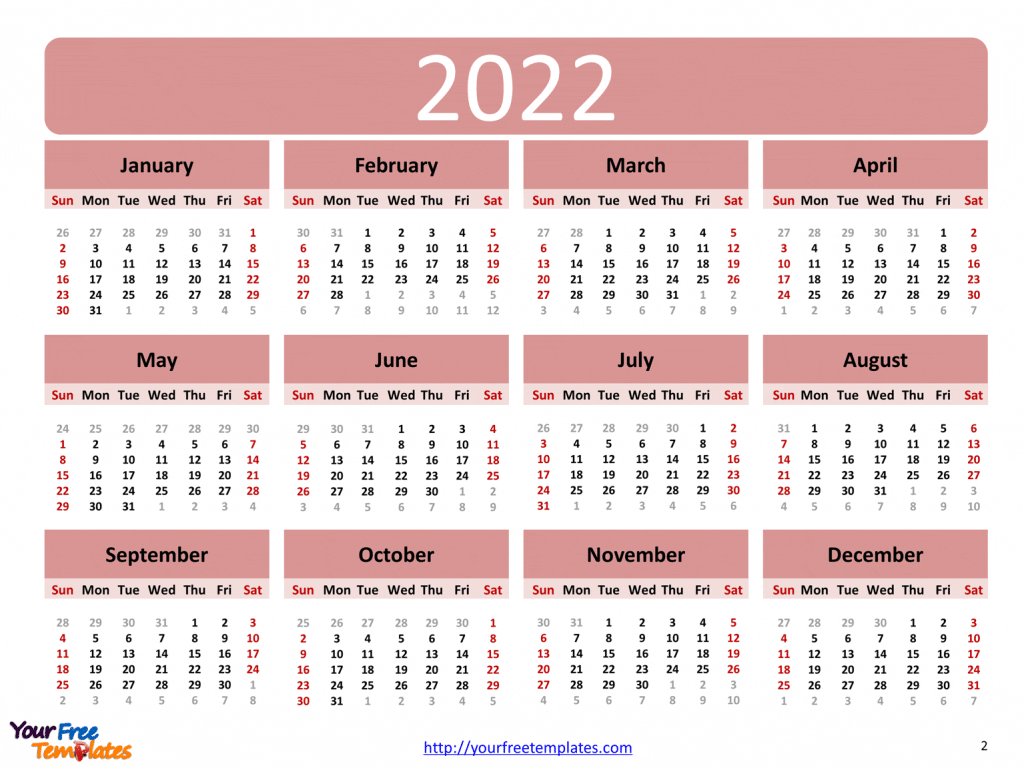 The 2022 FIFA World Cup is the prominent event within the year, which will last from 21 November to 18 December. Schedule your work in advance and take your long leave in late November and early, mid-December for this grand march. Even when you will watch important football tournaments, do make plans in our calendar 2022 to keep an eye on your business.